Hi plutomaniac
I clean Meregion ver 16 but Modular Flash Images Tool error
Exception: OEMP was signed with a wrong MEU tool.
Used MEU: 15.0
Expected MEU: 16.0
Please re-sign it with MEU that match the FIT project.
Source: 'CsePlugin:OEM_KM'
in spite of build setting Manifest Extension Utility path with meu.exe(ver 16)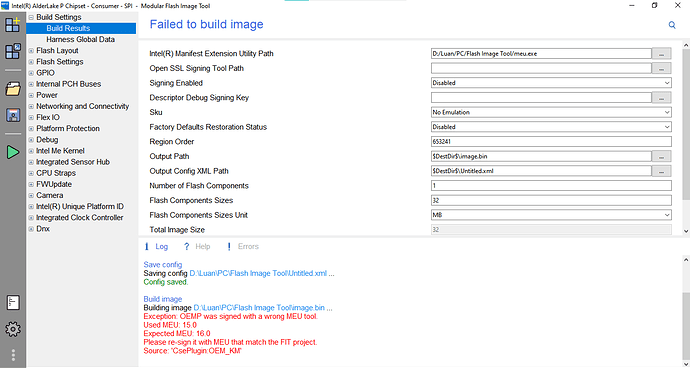 So how do i fix this. Please help me. Tks.