Hello everyone this is my first post. Thanks to everyone around here I have un-bricked my laptop but there is a problem:
Everytime I turn on my laptop it took 5-15 second to boot and when I check device manager, Intel ME Driver is not there, even if i tries to install the driver from manufacturer's website. When I check ME Status using MEInfo it returned with this: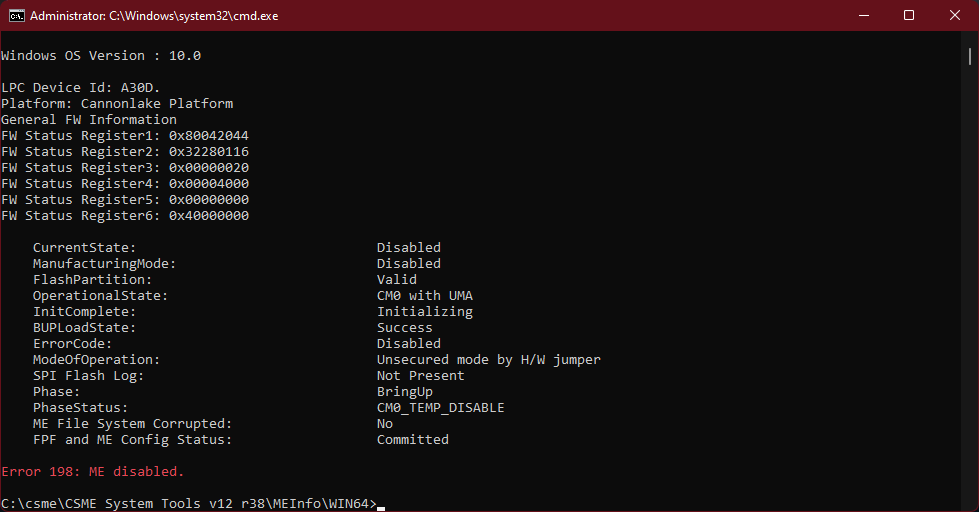 I also tried searching the BIOS for ME toggle, nothing there, also tried to clean ME but to no avail.
Now I don't know what to do next. Can anyone from here help me here? Here is my BIOS dump using Intel FPT:
spi.bin
Edit: Included the correct file:
311.bin