Bad news… Wensday, when I start my computer I recive the message:
RAID Access Failure. Access failure: Critical error in disk Verbatim SATA-III SSD (Port SATA 1.0)..
I was thinking that the port or cable is problem and I change both of them, and after that all was good until now:(… when I recive again the same message.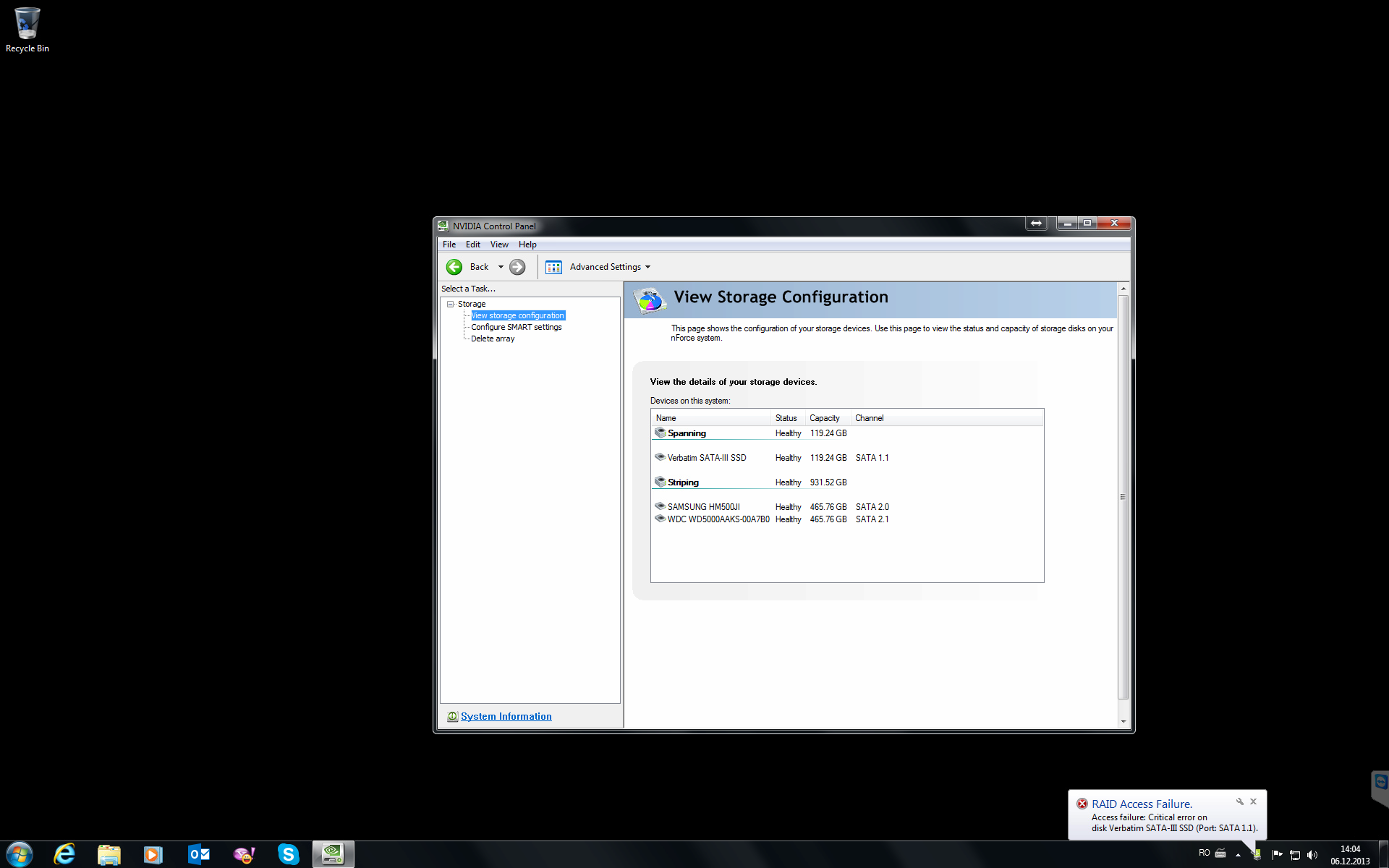 I also posetd >>here<< before (when I have windows 8.1. If you want to look, and see the errors and logs that I posted there.

Now I'm thinking that not drivers caused BSOD in windows 8.1. I don't know what to do. The SSD is new. What you think I should try? Is the controller issue and I need to change the mother board? Change only the conntroler(from 1.0 or 1.1 to 3.0)? It's a SSD problem or just an incompatibility (that means to change motherboard or give up with SSD

)?

Thank you,
Mihnea Theodor Tudor