For machines with A5 BSOD, please update the BIOS.
When the frozen logo appears, confirm whether the CSM has been enabled and whether the Resizable BAR has been disabled.
Asus motherboard (the BIOS itself has a BUG) should pay attention to the version when using the driver package, or it will be stuck in the boot LOGO.
The shared drive package supports all AMD platforms, such as AM3, FM1, FM2, X300, A320, B350, X370, X399, B450, X470, TRX40, A520, B550, PRO565, X570, WRX80, B650, X670 motherboards and all AMD APU/CPU. The driver package includes USB drivers, chipset drivers, network card drivers, sound card drivers and Intel/Samsung NVME drivers. The WiFi 6 wireless network card is not supported (I suggest that the BIOS diasble it, or replace the wireless network card or purchase the motherboard without WiFi). The built-in graphics card driver is not included.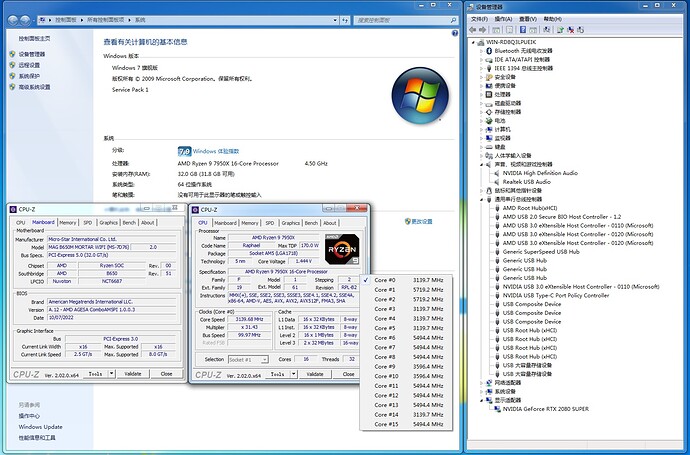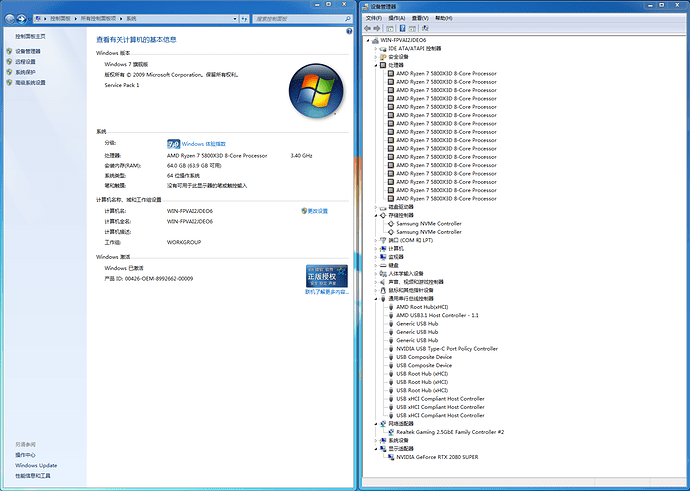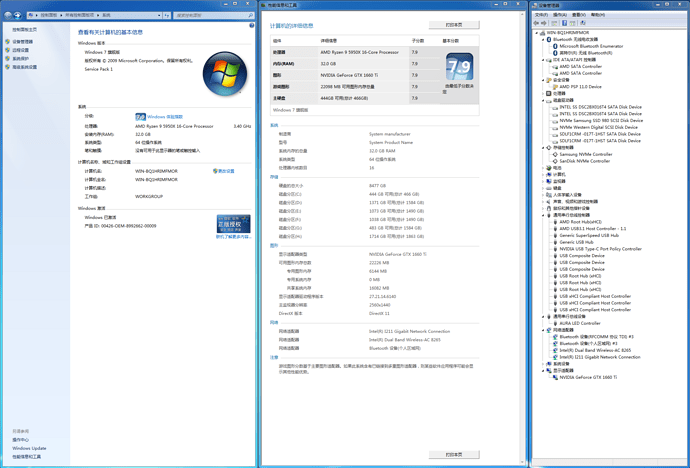 Update 2023.03.05:
Drive update. Fix some bugs.
Using driver package for win7 requires image pre integration of SHA256 patch.
AMD official USB driver modified version (Especially ASUS motherboard must use this version):
https://disk.yandex.ru/d/46C89LbaeVqVqw
Users who are not ASUS motherboards strongly recommend using this driver package, which supports UASP and better compatibility(This package also can work for Intel and Zhaoxin platforms):https://disk.yandex.ru/d/0FqOqmzQjnAulQ
If you meet A5 BSOD, you can use mod acpi.sys to replace the file use PE system:
Replace C:\Windows\system32\drivers\acpi.sys
Replace C:\Windows\System32\DriverStore\FileRepository\acpi.inf_amd64_neutral_476d4b744f1f6916\acpi.sys
MOD acpi.sys download link:https://disk.yandex.ru/d/4jeNfg1seOJ4oQ
If you don't know how to have a full patch win7. Here is the English win7 pro x64 install image with drivers that support AMD platforms(Not support ASUS mainboards). You can use USB PE system to use tools install it:https://1drv.ms/u/s!AtTpD7JSBIarhJsDr2mj9qvEdTFqYQ?e=yDayfg