As stated, I'd like to have the option to enable "Above 4G decoding" and if possible, have the [Experimental] Resizable BAR DXE driver driver properly added to my motherboard's BIOS.
There seem to be some doubts around the effectiveness of enabling Resizable Bar on intel's 3rd Gen Ivy Bridge platform, and I believe I have enough benchmark prowess to provide you with the proper numbers, but, you all gotta help me out here with getting Rebar working first.
Also, there is this option in my BIOS that says this: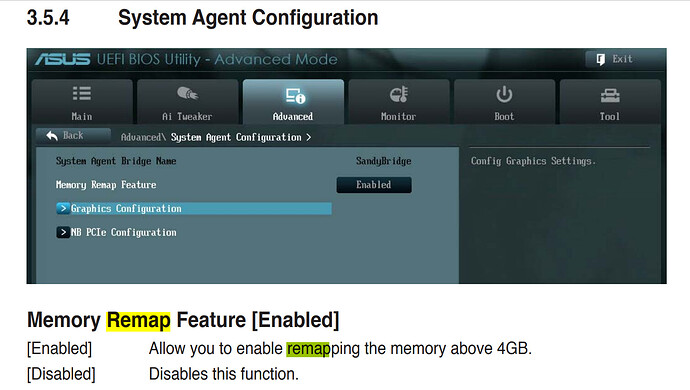 I believe this has to do with allowing the OS access to more memory and not necessarily tied with Above 4G Decoding, but thought it was worthwhile to point this out, in case anyone stumbles across this while editing the BIOS. I am open to corrections as well.
Tagging some of the regulars and others who seem to have similar mods done: @Kuri0 @boombastik @bgelb0 @prazola
Thanks in Advance! I am attaching the latest available bios here:
P8Z77-V-PRO-ASUS-2104.zip (4.3 MB)