Hi, I am currently fighting with my ASUS board's BIOS. After updating to the most recent version (5204) it began to malfunction. A bunch of EFI variables suddenly have duplicates, like visible on this screenshot from Process Hacker: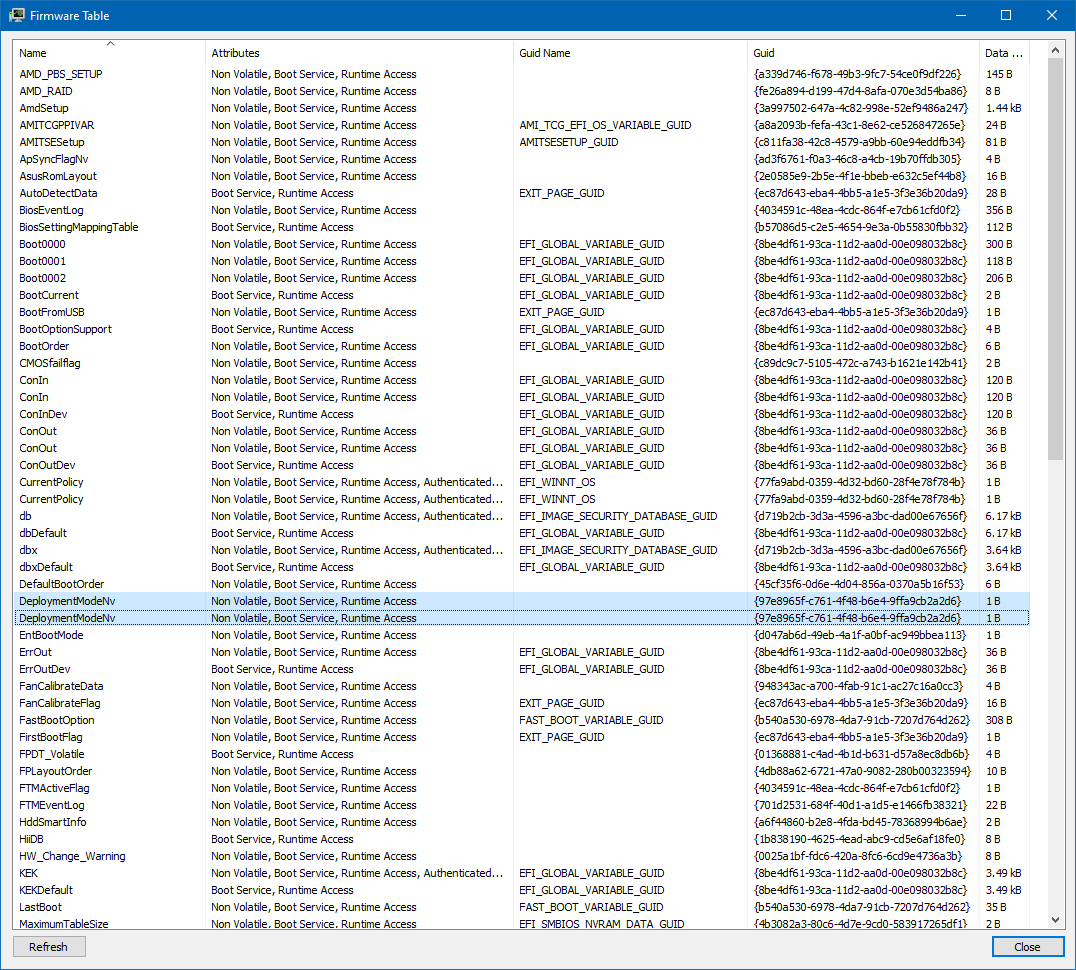 The EFI shell shows the same table via dmpstore command. The duplicates are a big problem because they prevent Linux from working properly. Upon encountering a duplicate it decides the firmware is buggy and quits enumerating EFI vars. This in return breaks secure-boot related utils, automatic GRUB entry updating etc.

I tried to do the obvious – go through the standard clear CMOS procedure – but found that the variables are not stored in RTC memory. There seems to be no option whatsoever to clear them. Attempting to delete them via EFI shell results in a "Write Protected" error.

I have mostly been a reading member here on this forum, but hope that you can help figure this one out. I'm mostly out of ideas here and am considering to switch to a different vendor with a more Linux-friendly BIOS.