I have troubles flashing modified NUC BIOS.

1. I found latest microcode (matching cpu signature from original BIOS) in this repository:
https://github.com/platomav/CPUMicrocodes/tree/master/Intel
2. I opened original BIOS with UefiTool NE 0.51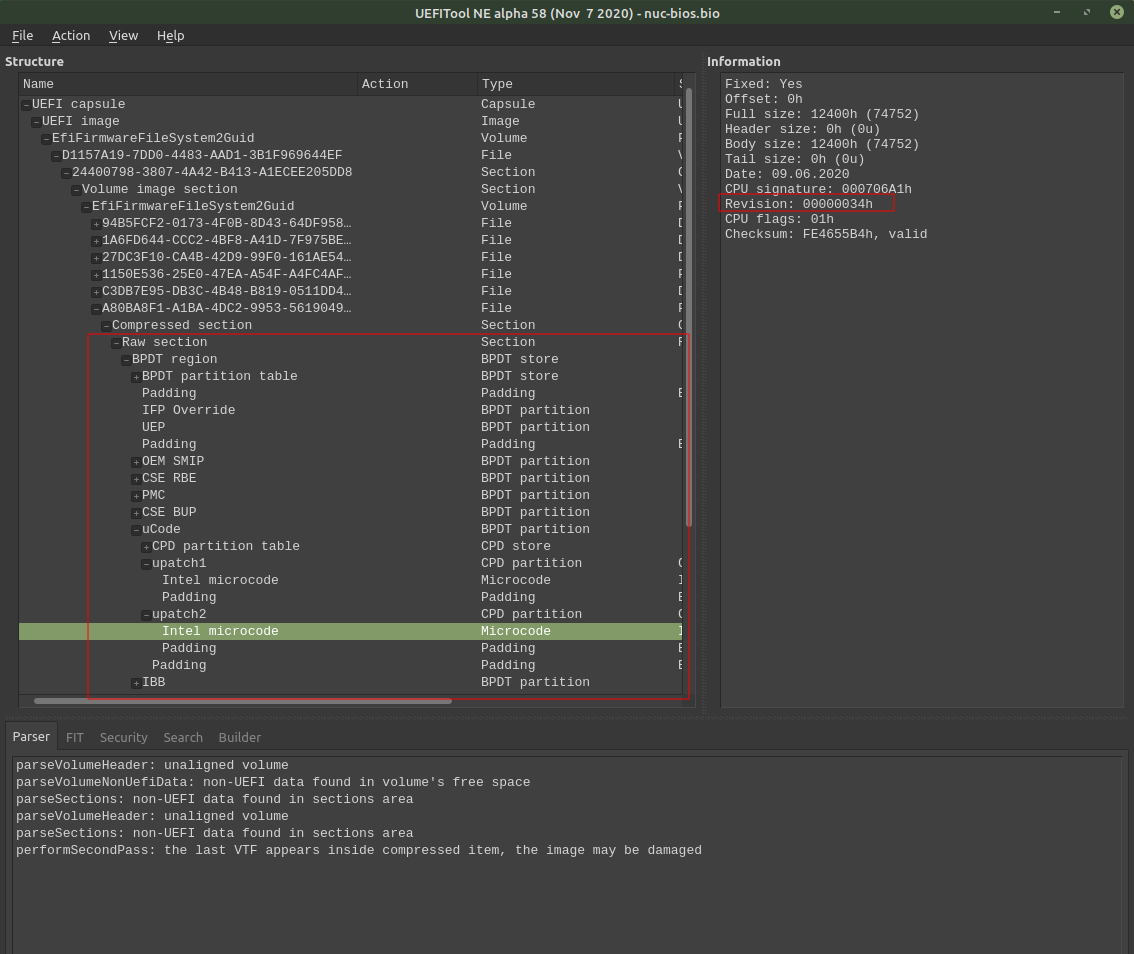 (this one properly reads sections) and I found ucode sections - after that I know where ucodes in original BIOS begins.
3. I opened original BIOS with UefiTool 0.28 and exported entire section containing ucodes.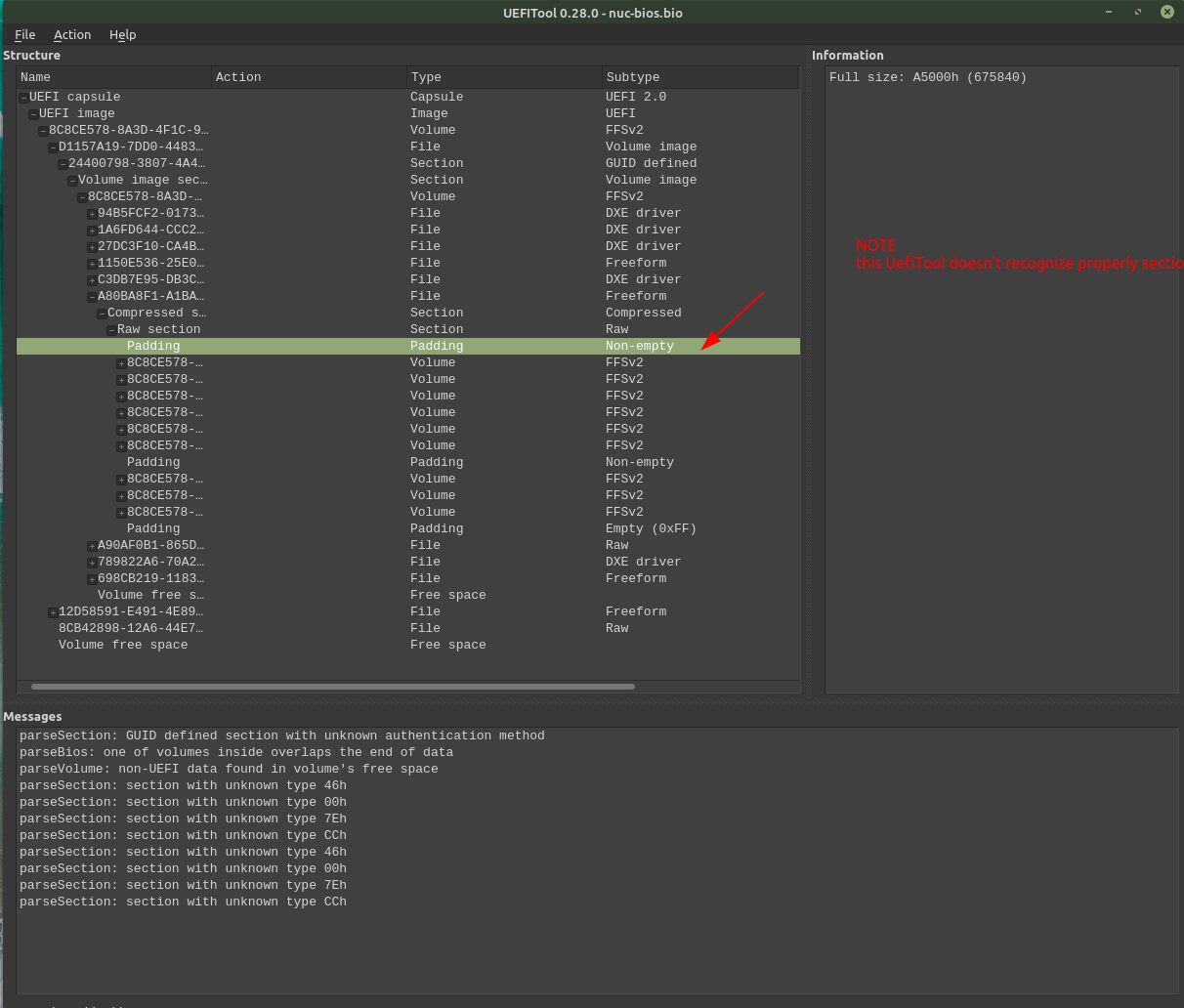 4. Using hex editor I replaced 2 ucodes and verified does it properly fit defined space - it is ok.
5. In UefiTool 0.28 I replaced section with modified one, saved.
6. Again opened in UefiTool NE 0.51 to verify modification. All ucodes are updated, revision number is proper and checksum of ucode also valid.



But when I try to flash that BIOS I'm getting error:
"Incompatible BIOS version, Update aborted."

I guessing there is some other checksum verifying BIOS integrity, but I don't know where should I search it.
Or maybe it is related to UefiTool rebuild actions - maybe it breaks something?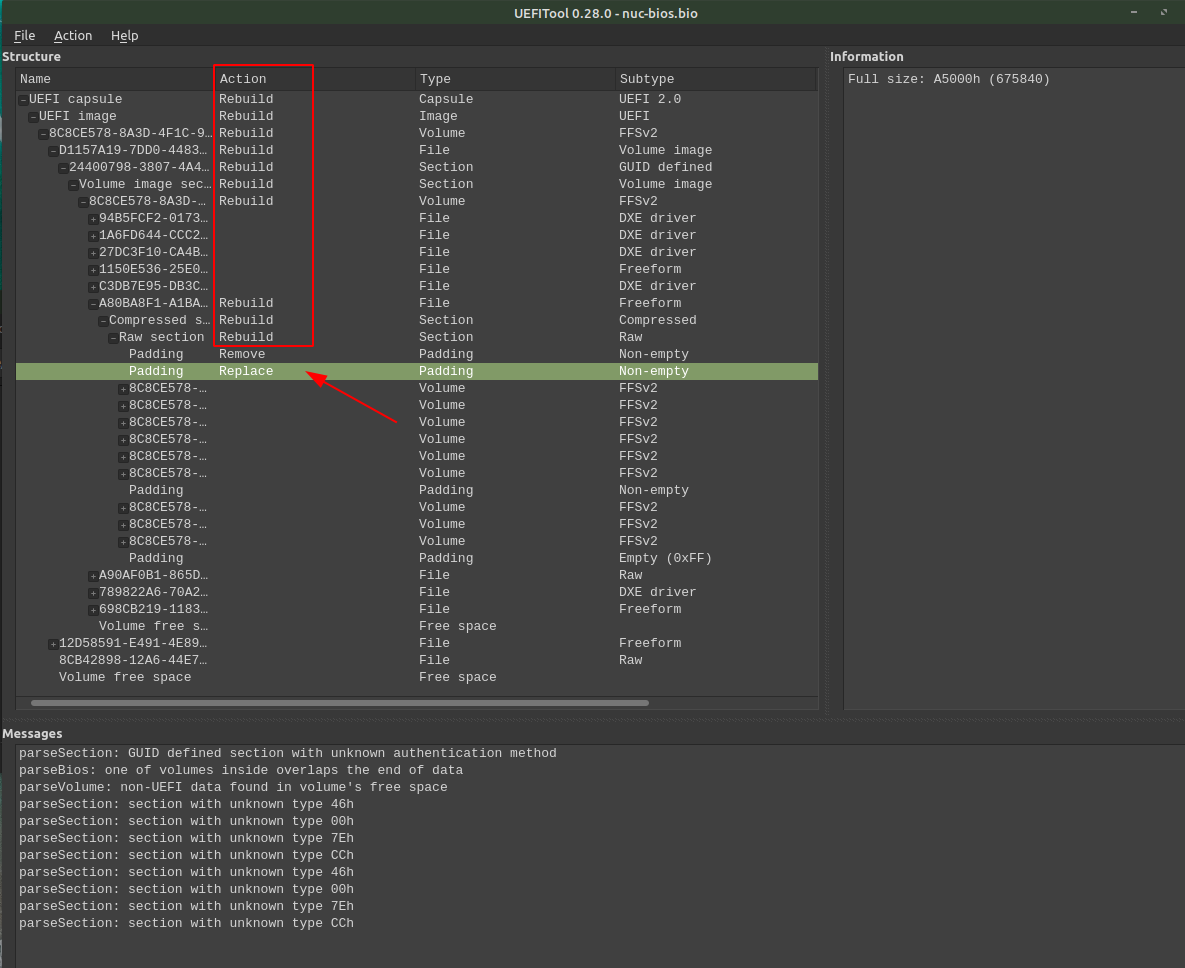 I have already asked Intel for help… but I don't know will they help me in reasonable time. That is why I wanted to do it myself.

EDIT:
I have edited title to mention I'm willing to pay for help.