Hello experts,

Another curiosity where I need your help/advice: When I install Win10 and use Lenovos advised Intel Chipset Device Software (9.3.0.1021), it installs a device called Intel (R) 7 Series/C216 Chipset Family SMBus Host Controller - 1E22: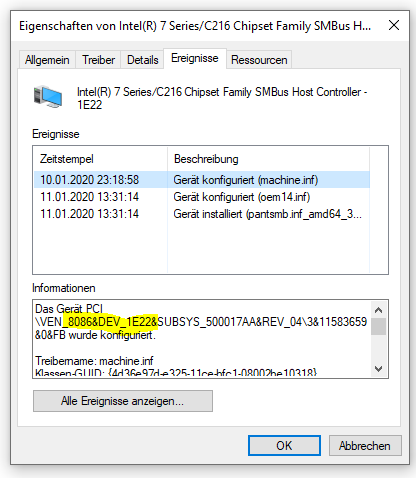 Then I go on installing some other drivers. After installing Synaptics/Ultranav Touchpad driver the SMBus with DEV_ID 1E22 suddenly gets "hijacked" by Synaptics: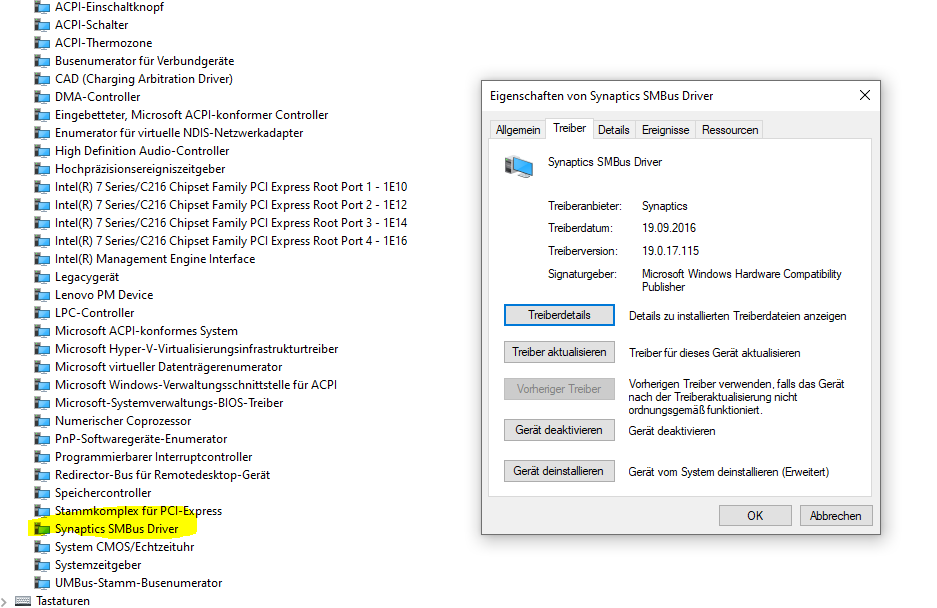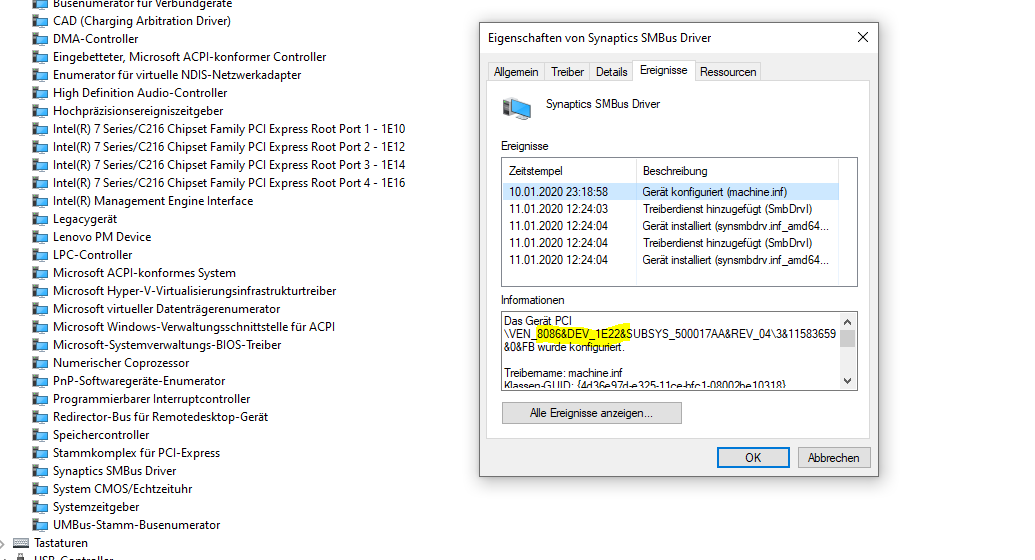 That's weird. VEN_ID 8086 is by Intel - so how can Synaptics Touchpad driver take over this device??