My plan is to flash the ME firmware extracted from the MBP131.fd, a MacBook Pro 13,1 firmware update file, onto a Lenovo Ideapad 500 - 14ISK laptop.
I ran the ME Analyzer on both the Mac and Lenovo ME firmware and the only difference is the SKU.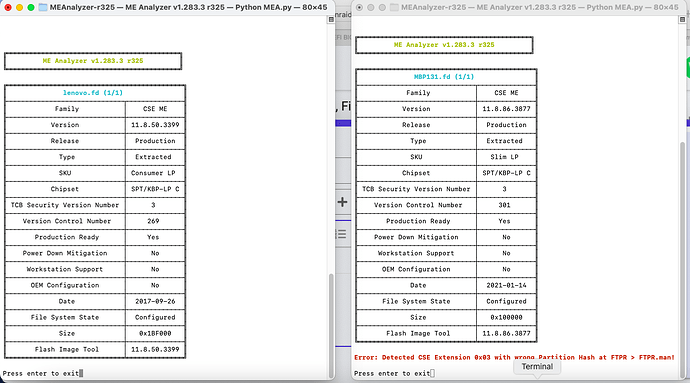 I'm using the CH341A to program the chip, so I can recover it to a functional state if it fails to boot. But besides that, I'd like to know the consequences and effects of flashing a ME firmware intended for another SKU.