I have currently an Sliicon Power, SPCC Solid State Drive Sata III which I found pretty decent.
Today I looked up some info for it and found this on their website. A NVMe M.2 SSD boasting 7300 read and 6800 write speeds with the Phison E18 controller. Cost is $129.00 or there abouts for the 1TB version.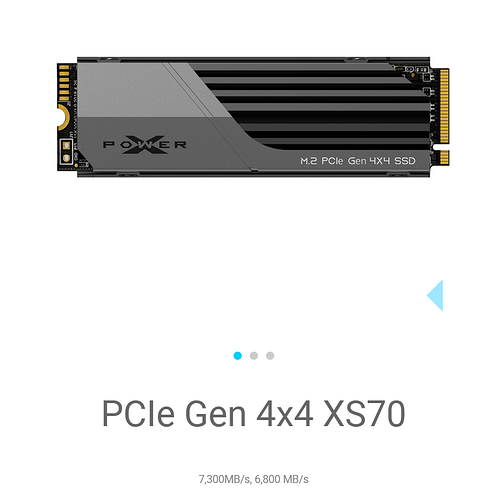 Seems familiar to the Seagate FireCuda 530 SSD M.2
Next drive to purchase.