gigabyte g5 don't turn on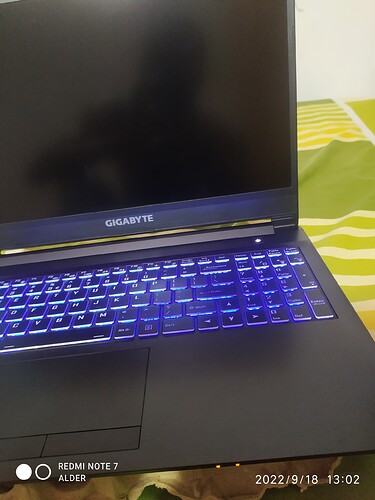 Good afternoon sirs
I have this problem with my laptop, it is a gigabyte g5 kd
I did external cleaning to the screen, keyboard and below, it should be noted that I did not use liquids to clean, just a rag and a small brush I also passed a blowtorch to remove dust. I haven't uncovered it because it's still under warranty.
Then when you turn it on, the keyboard turns on with RGB lights and the indicator LED turns green, then the keyboard stays blue, the fans start to spin hard and the power indicator LED changes to orange and starts blinking. About 30 seconds later the laptop turns off.
Please help!!