good day!
please help me edit CPU_patch Fujitsu (aptio 3.6)
MMtool CPU_patch empty ,why?
THANKS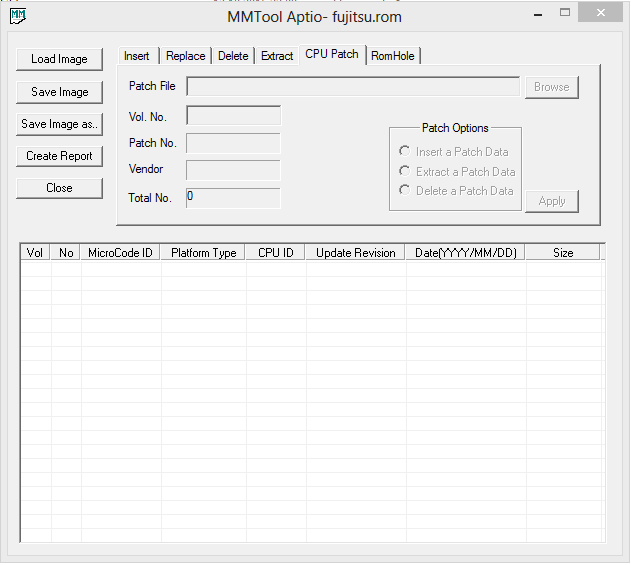 fujitsu.rar (2.6 MB)
Hi~~friend!
Because this bios's micro code module is "C512C56D-0A81-47C3-81AE-E0A10576B778_0_374",not a normal "17088572-xxxxx",so you can't watch "cpu path" normally on mmtool aptio interface.

How to modify it??
Although we know micro code module was "C512C56D-0A81-47C3-81AE-E0A10576B778_0_374",but i also can't found it on mmtool aptio.(Maybe my eye has problem)
So you need use "PhoenixTool" to extract all of efi module and find this micro code module then modify it by a hex edit tool.
After you modified finish,you need to package it again by PhoenixTool.
Here is currect micro code on this bios.




Feng
how do You know that C512C56D-0A81-47C3-81AE-E0A10576B778 this is right module ?
I don't understand how it should look correctly.
thank you
Because there are all of micro code in this module.