Hi to All.
okay, so I actually have ASUS GL553VD. I had a black screen after installing Intel HD 630 Graphics, but to install VGA GTX 1050 was successful without a problems.

I was trying to mess with WinFlash, when I realized the laptop was running GL553VE BIOS, while mine actually GL553VD. How can I force reinstall the G553VD BIOS?

Thanks!

"Checking my bios version using Hwinfo64 software."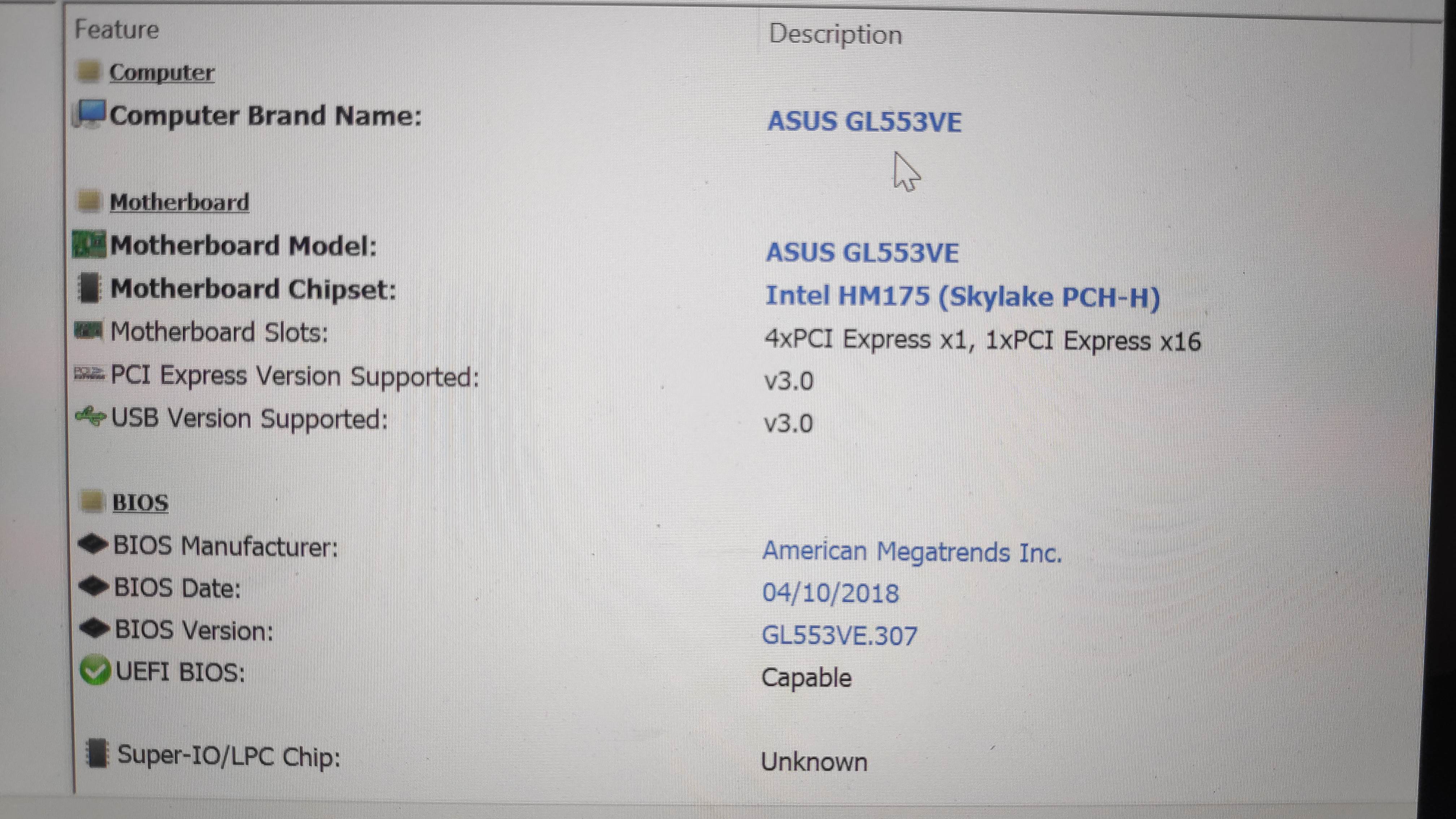 EDIT by Fernando: Thread title shortened (was too long) and inserted picture resized (was too big). It can be customized by the thread opener at any time.