Hi. My Acer computer failed during bios update and is now stuck. The computer turns on but only keyboard lids and fans turn on, no screen at all.
What are my options here? Is it possible to flash new bios on with ch341a?

So far I've found 2 possible bios chips? One under the hard drive and one near the cooling which requires to remove the cooling to flash.

XMC QH128AHIG under the ssd disk.
Winbond 25Q80EWSIG near the cooling.

Or am I searching for another chip?

Ive been doing a ton of reading of the procedure of flashing but any input regarding this would be awesome and especially if anyone done it to this laptop. all help appreciated.

Best regards, Tobias.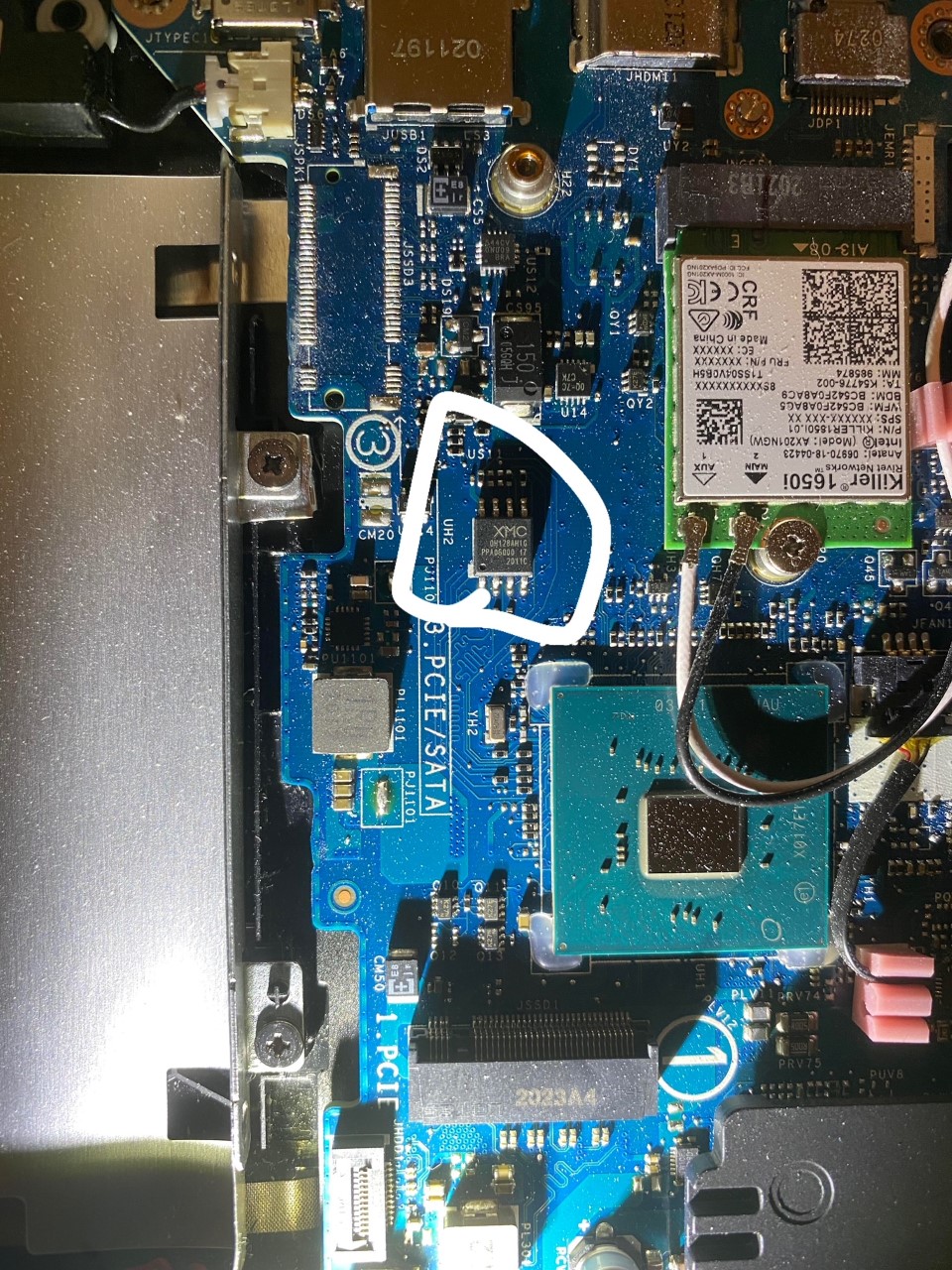 Edit by Fernando: Thread title shortened