Hi,
I found a mod BIOS on a forum of a VAIO with (not exactly) similar model of my VAIO and flashed it. The flash worked but all the details of my laptop (Machine name, Serial number, UUID) was replaced with the other VAIO.
My original VAIO information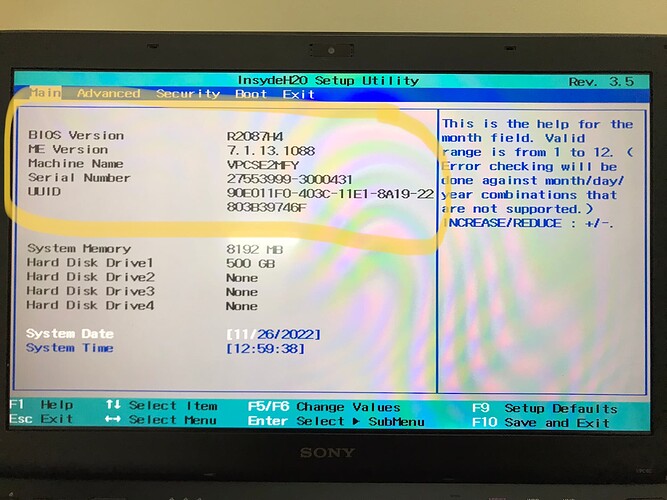 The info displayed in BIOS after flash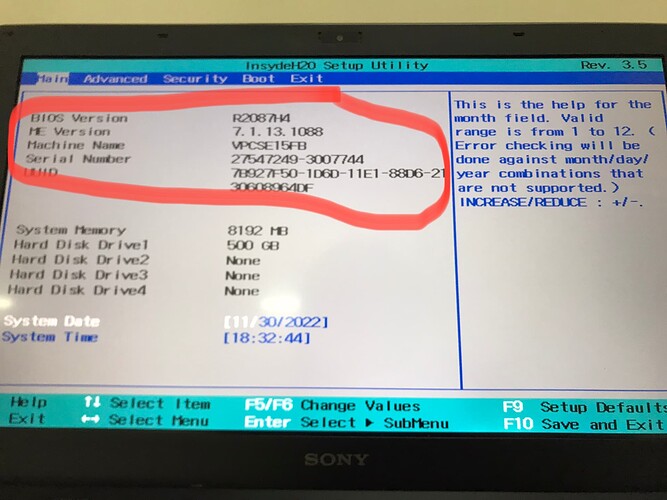 All I have before the flash is only the ROM extracted using Universal BIOS Backup Tool, my mistake for not clearly understand the matter before doing the flash.
So I'm reaching out for your help/guidance to load my own VAIO info into the mod BIOS or any services that can do it.
My VAIO model is VPCSE2MFY with InsydeH20 BIOS.
Thanks and regards,