Hi!
The HP 400G1DM is an nice machine,but it prompted "unsupported CPU installed" on screen when I use some CPU such as I3 4330 or I5 4690T.But it ran normally when I hit F1.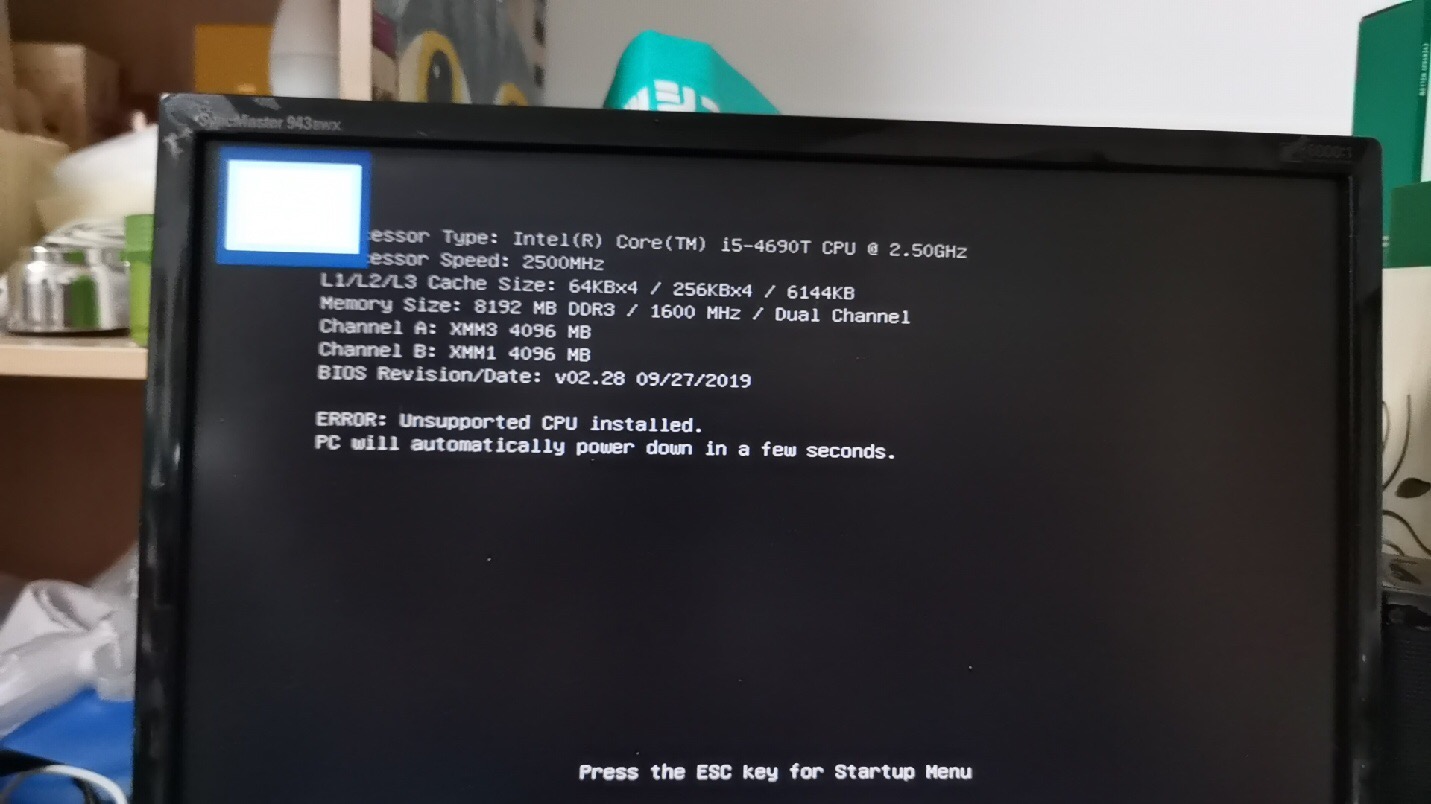 I think it must be lack of MicroCode at the first time,but the problem still existed when I added the MC of 306c1 and 306c2.

So I think it should be that HP restricted the CPU model on the machine.
And I found the useful post ON BIOS-MOD.com,but I can hardly login the forum.
https://www.bios-mods.com/forum/Thread-S…nstalled?page=1

@DeathBringer @Lost_N_BIOS
Could you help me to solve the problem?Thanks


I had searched the text "unsupported CPU installed" on UEFITOOL,and found it existed in the GUID 2CE70F66-AC57-4346-A91F-89281A07FAD6.
And it is that right to extract the body of the GUID and throw it to the IDA and analyse it ?
But I have no experience on the IDA.


edit:
The full bios from machine I had dumped.
http://s000.tinyupload.com/?file_id=60772345255407479540