I start a discussion about different solutions that I have tested to build Multiples DATAS NVMe RAID 0 on a X99 PC running W10 64bit.

The solution is similar to a VROC (Virtual Raid on CPU) solution.
VROC can be implemented only with new Intel CPU generation, new x299 chipset, and some specific Intel SSDs, and do use a key.

However, the proposed and tested solution is open (no specific SSD manufacturer, no RAID type restriction, and no need to have a VROC ready motherboard, etc…)
Moreover the solution does use as well a mix of some recycled NVMe SSDs (Samsung 950PRO) and also the last NVMe generation product line such as Samsung 960PRO.
NVMe SSDs devices such as 960EVO or OCZ Toshiba can be used as well.

Only a small subset of the tests results I have done are presented into this topic.

Test Configuration:
ASUS Sabertooth X99, CPU i7-5930K (40 lanes are fully used), 6 x PCIe x4 v3.0 SSDs are used (5 x NVMe, 1 x AHCI), 1 PCIe add-in card x16 v3.0 is installed HighPoint SSD7101A-1 to support up to 4 x NVMe SSDs.
The booting SSDs used is a NVMe Intel i750 400GB or a PCIe AHCI SATA Samsung SM951 512GB.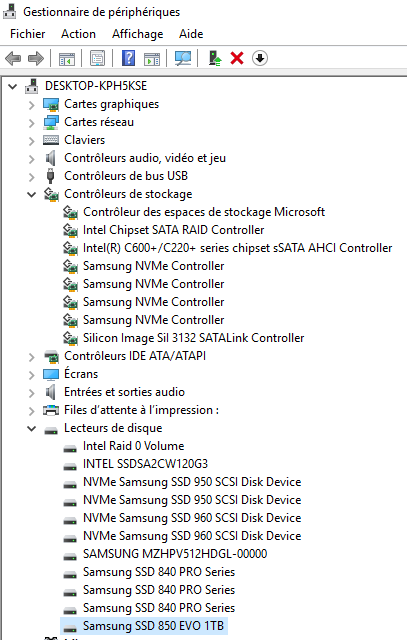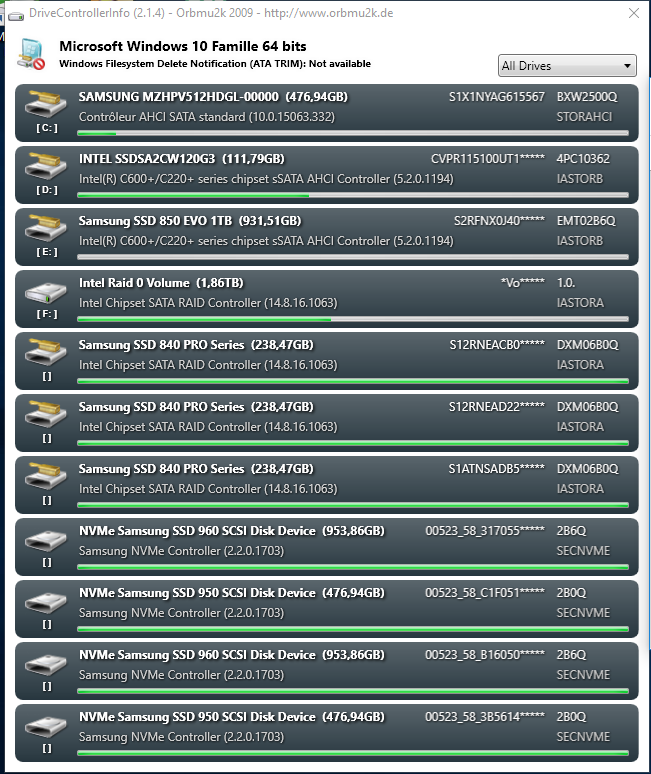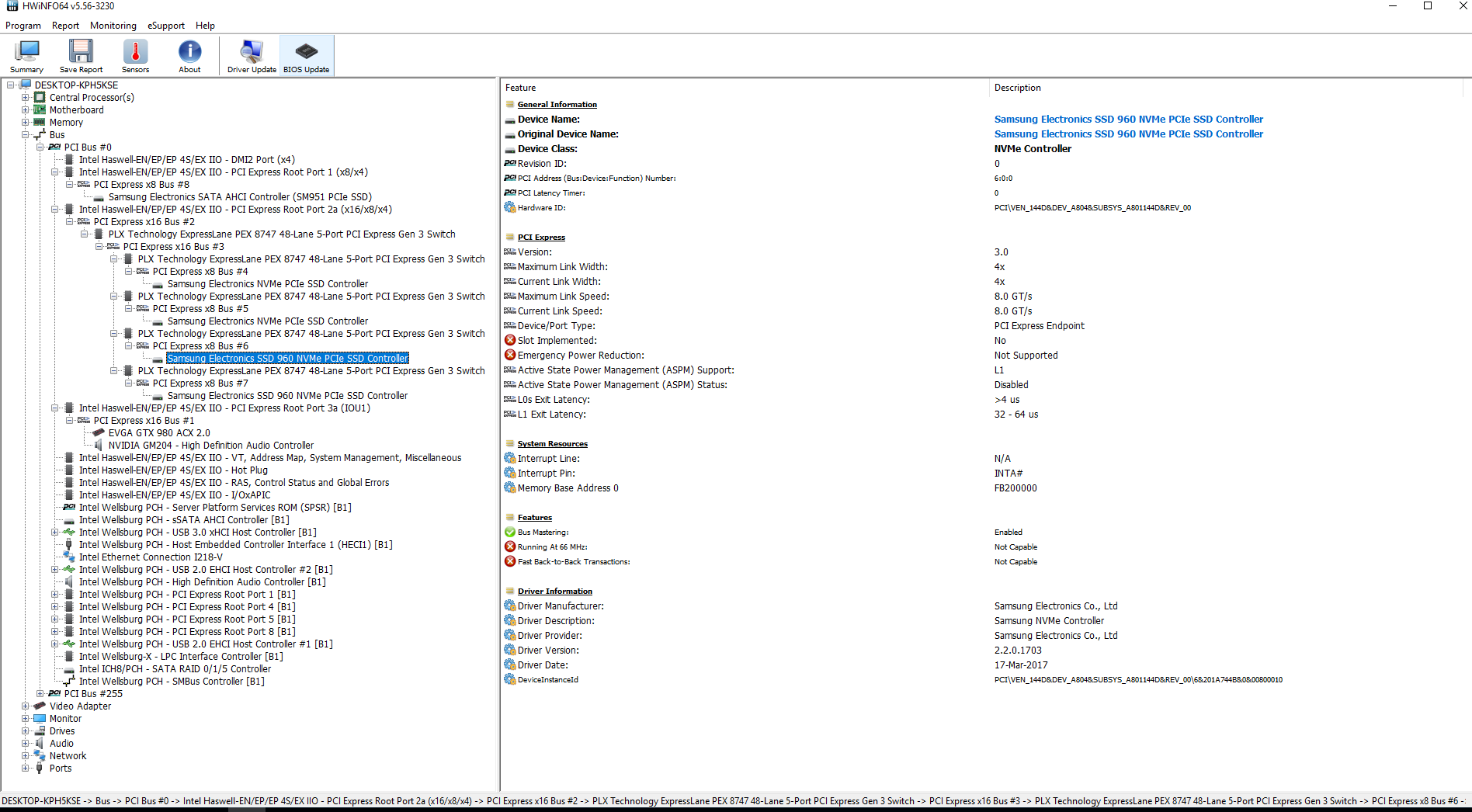 NVMe standalone configuration: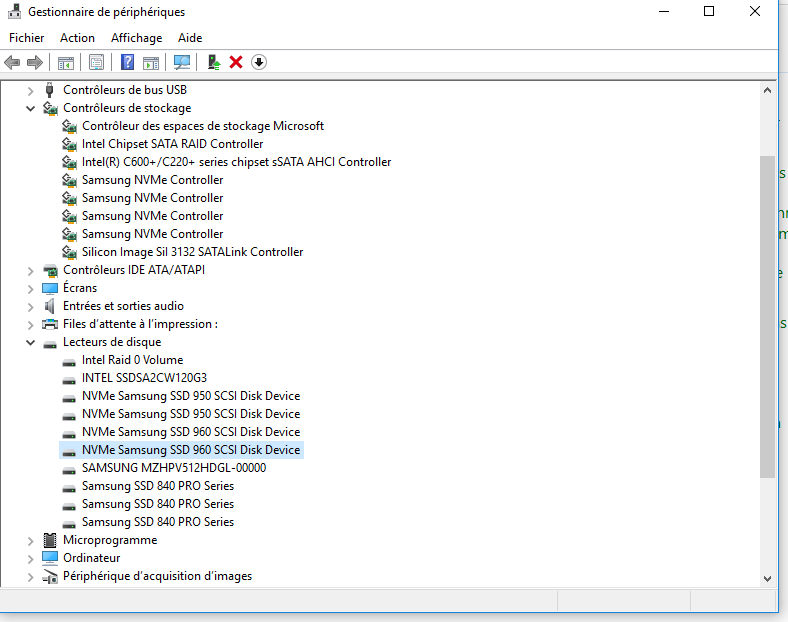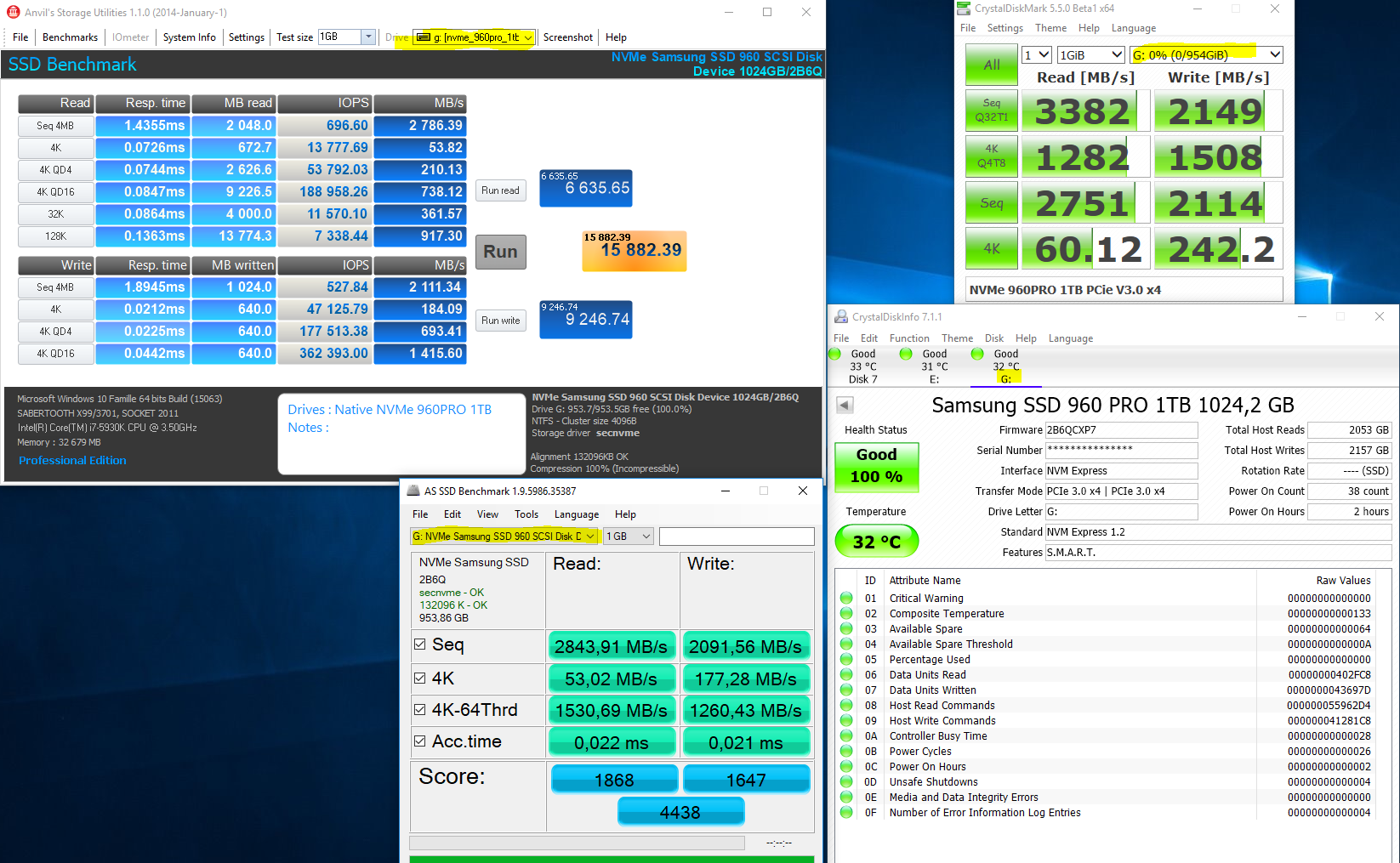 HighPoint NVMe DATAS RAID0 960PRO 2TB configuration:

A specific Driver (from HighPoint) named "RocketNVMe_Windows_StorPort" is installed.
A NVMe Manager Application is also installed to manage the 4 members on the add-in card SSD7101A-1.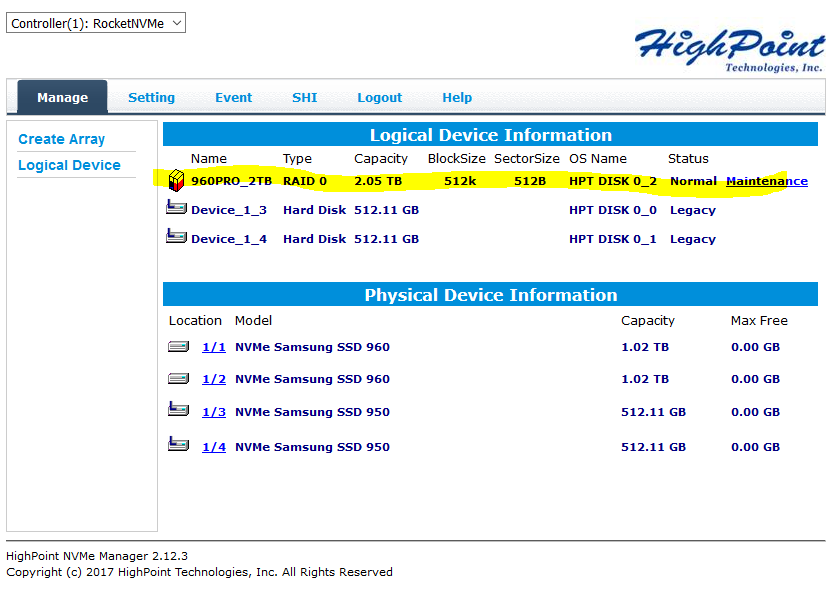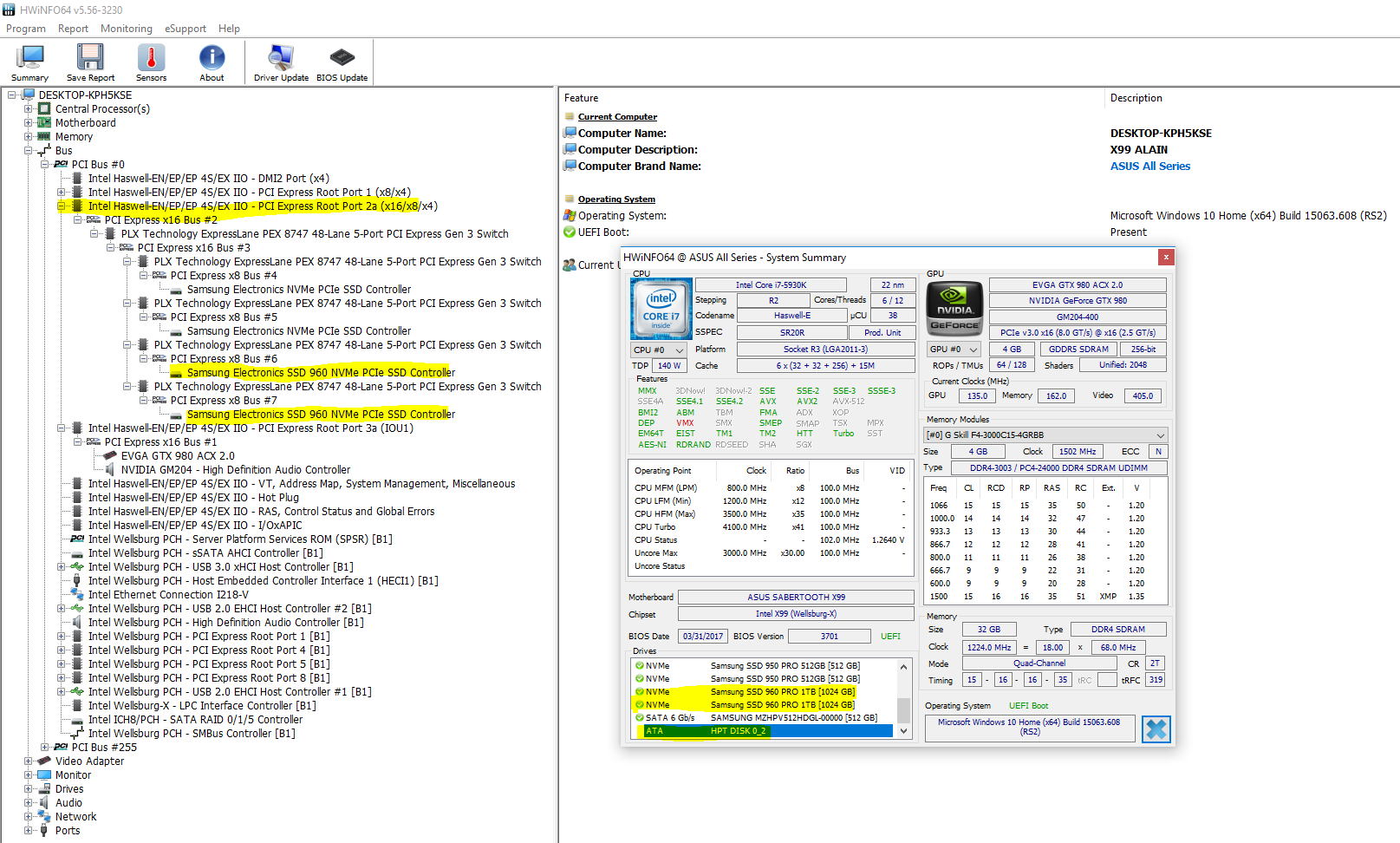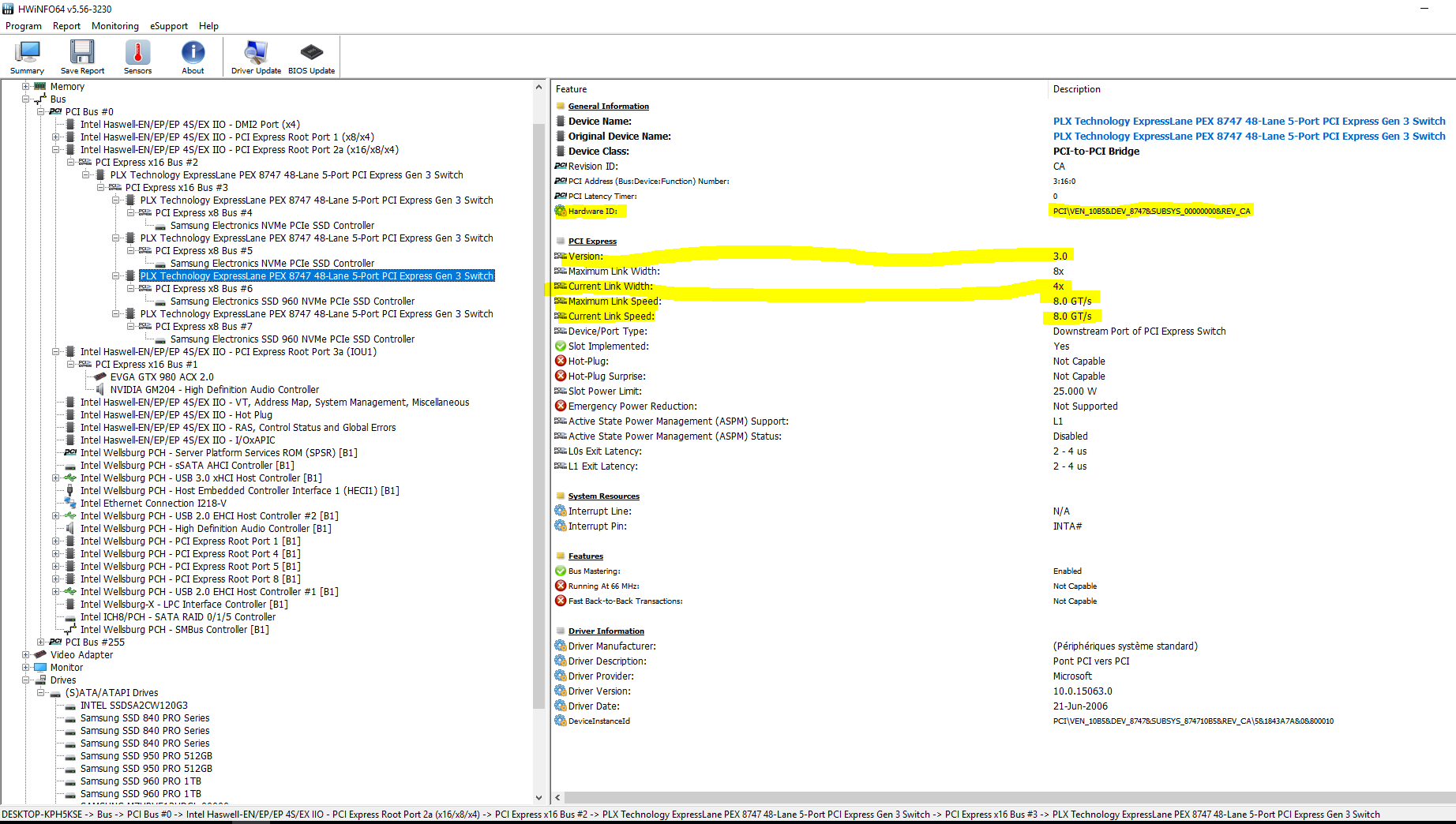 W10 ARRAYs NVMe RAID0 960PRO 2TB configuration:

W10 Dynamics Disk ARRAYS (stripped mode 512K) is used.