First look at Samsung's new M.2 Cool! :D: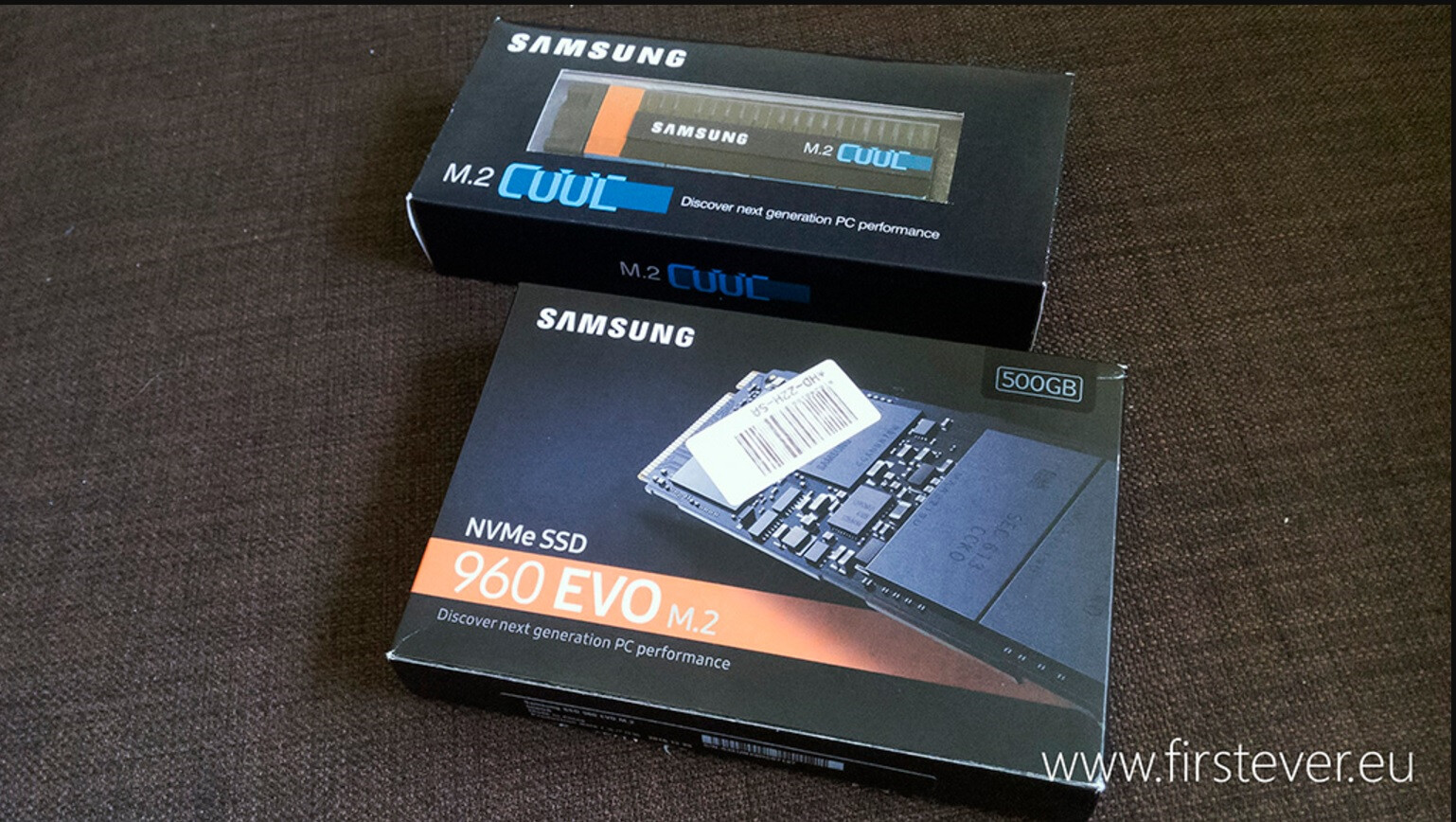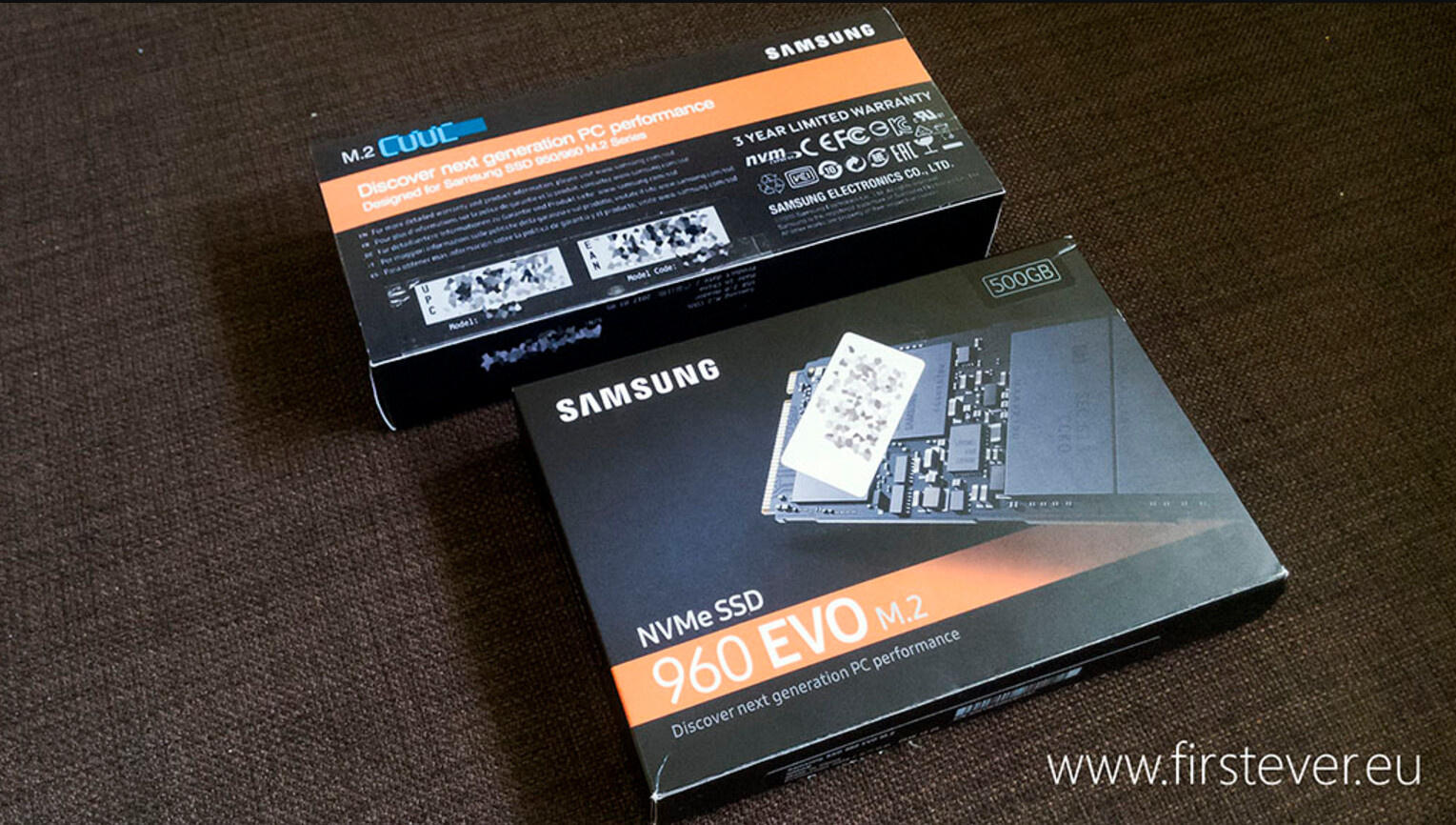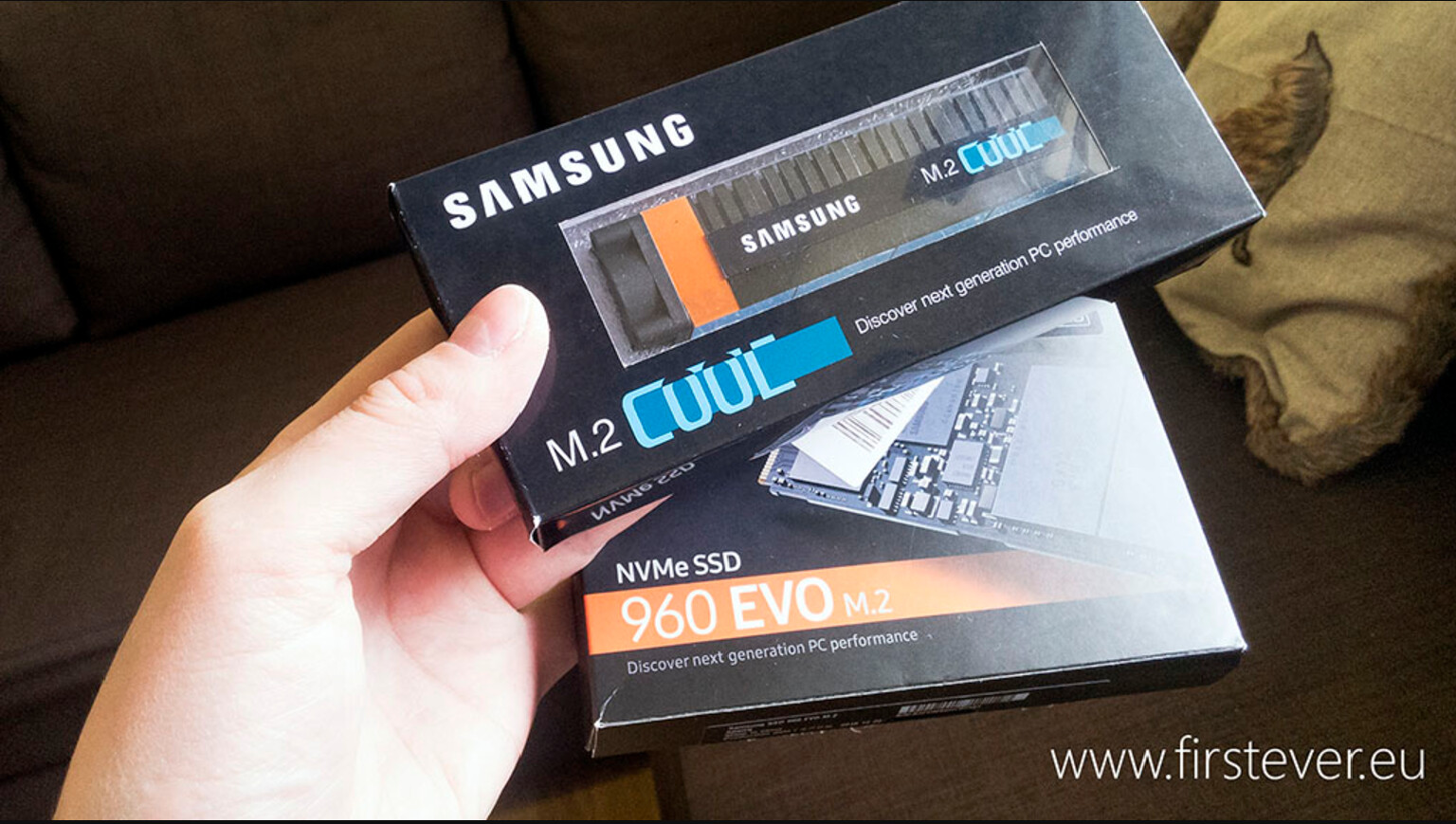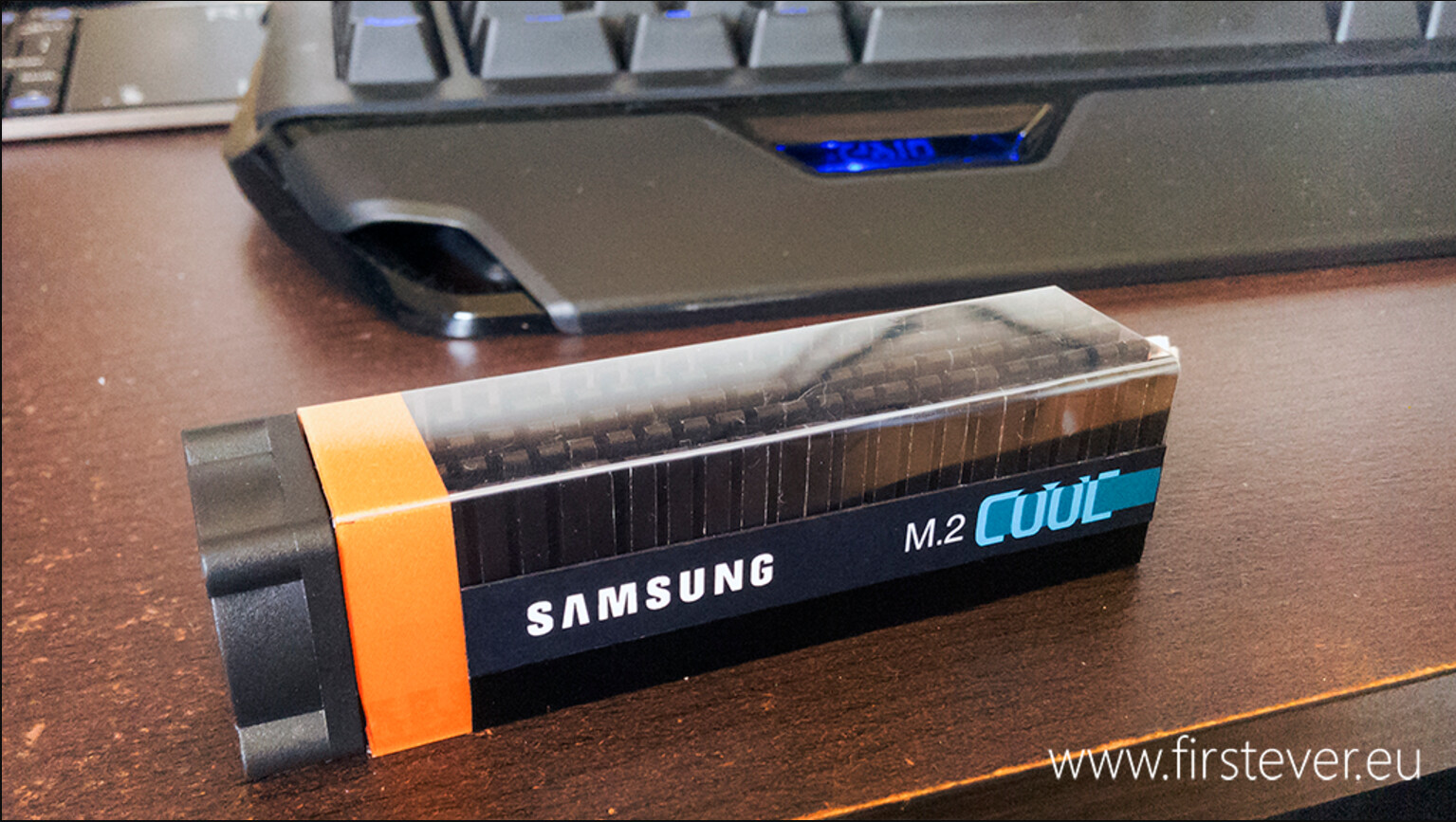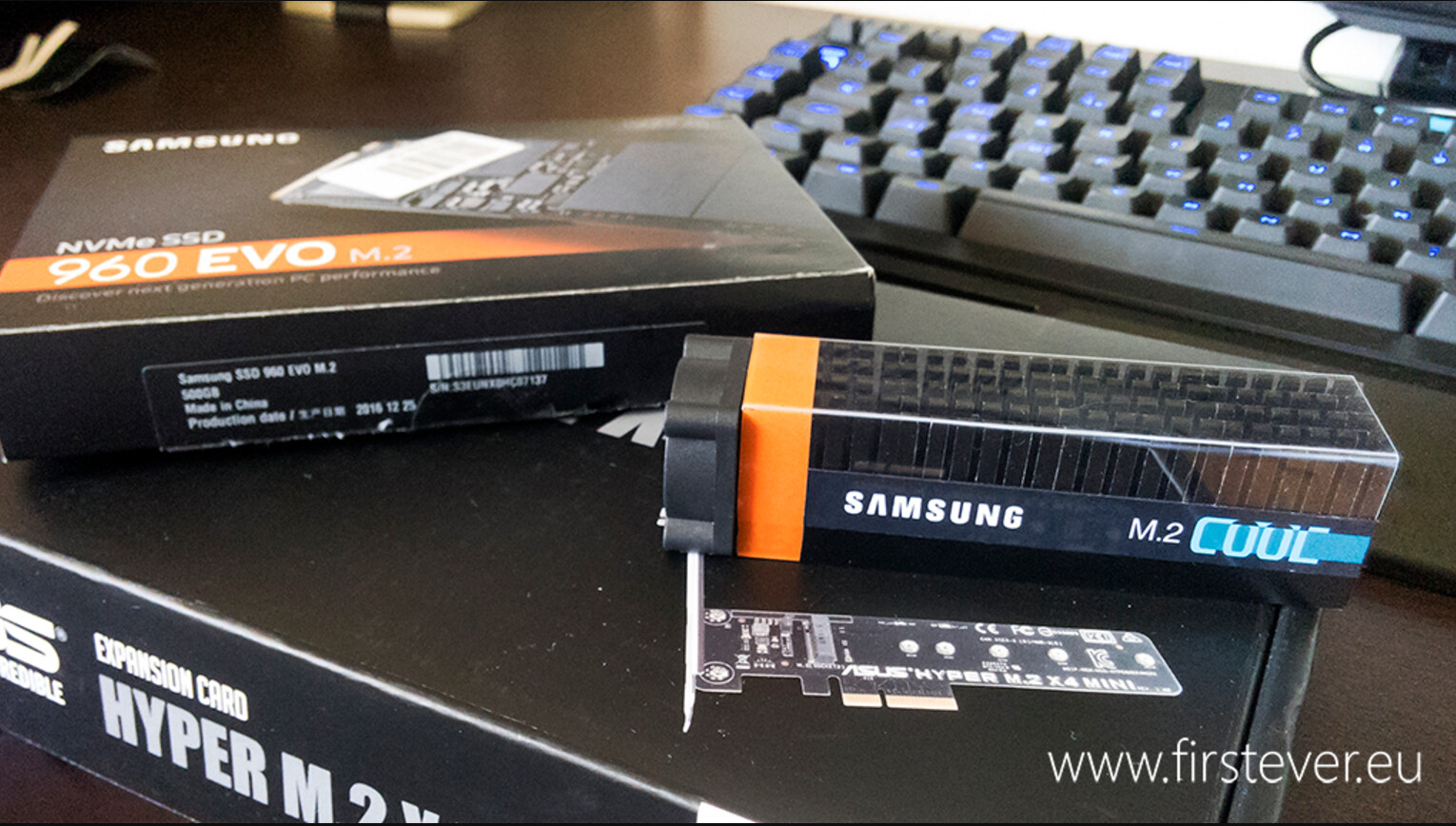 Performance tests coming up next week…
@FirstEver where I can buy Samsung's M.2 Cool? Can't find it on amazon/newegg.

Thanks!
just my 2 cents:

The shown m.2 cooling solution is crap in many ways and absolutely not necessary:
- You don't need active cooling for a SSD. Passive cooling is enough for this kind of consumer SSDs (also for the 960 Pro).
- The fan makes extra noise
- The height is a problem: You can't use the next PCIe slot
- The fan probably needs an extra cable for power which is a bit stupid when you are using a adapter card which could normally handle this

I bought this adapter which has cooling included: https://shop.aquacomputer.de/product_inf…roducts_id=3659
This solutions makes way more sense cause the back also gets cooled and you can still use the next PCIe slot. Since it sits above the GPU there is enough airflow to cool it.

If you have a m.2 slot on your motherboard or have a adapter card then you should go with something like this: https://shop.aquacomputer.de/product_inf…roducts_id=3660
You can't buy it at the moment…

I need a thermal camera for my review…
Using infrared thermometer with laser will be lame

@FirstEver :
@m1from :
@e.v.o :
Since this info/discussion has nothing to do with the topic "How to get full NVMe support for all Systems with an AMI UEFI BIOS" and the Sub-Forum "BIOS Modding", I have created a new thread within the Sub-Forum "Solid State Drives" and moved all your related posts into it.
Furthermore I have resized the pictures and insereted them by using the Forum software.