Alright everyone. I have been at this for months now and I can not seem to find a solution.

I have an Intel STCK1A32WFC ConputeStick. This stick only has UEFI to select from. As everyone knows, Windows XP was out way before UEFI came around so it cant be booted from it. However, I am in need of getting Windows XP onto the ComputeStick due to my software i need to use being so old that it doesn't work on anything but Windows XP.

The bios screen looks like this: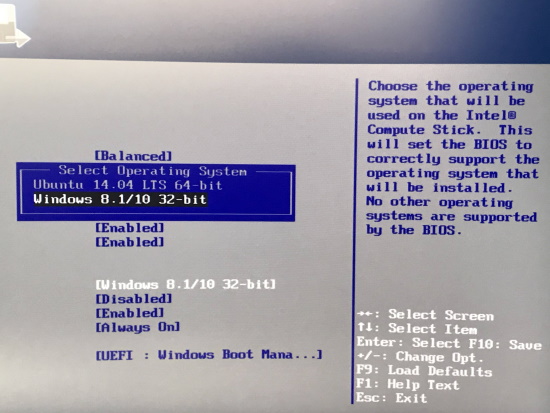 It has an option of either Windows 8.1/10 32-bit mode or Ubuntu 64-bit mode. Most of the time if I make a Windows XP boot USB via Rufus it boots fine in Windows 8.1/10 mode using GPT and UEFI selected. When I try running, say Ventoy, it will only boot up using the Ubuntu 64-bit option. Trying to boot from the USB drive using Rufus doing MBR with BIOS (or UEFI-CSM) something like Windows-XP-Professional-Incl-SATA-Drivers.iso does not bring anything up for either option.

I understand Windows XP can not boot from a GTP partition and UEFI. BUT there has to be something that can do it out there!



It would be awesome if a guru could help out with getting this Windows XP onto this stick!!!