Hello, my laptop model (Medion Akoya E6416) has 4GB DDR3 RAM, so i bought at RAM to upgrade it for my laptop to 12GB, i bought at Kingston 8GB RAM 204-pin SODIMM, I mounted it while this model laptop has 2 slots for RAM , but unfortunately the bios wont recognize That RAM, it quietly shows only 4GB of RAM Not the one upgraded another.

even I downloaded CPU-Z (is a app information) and IT recognize Both of RAM, but the system does not.

i searched for this problem on google so i saw alot of opinions but none of them worked,
even i saw some to change the frequency on the current BIOS version BIOS but for my laptop does not even have any IT advanced options like They Said To Give a try.

ps.
i am submiting images to show it.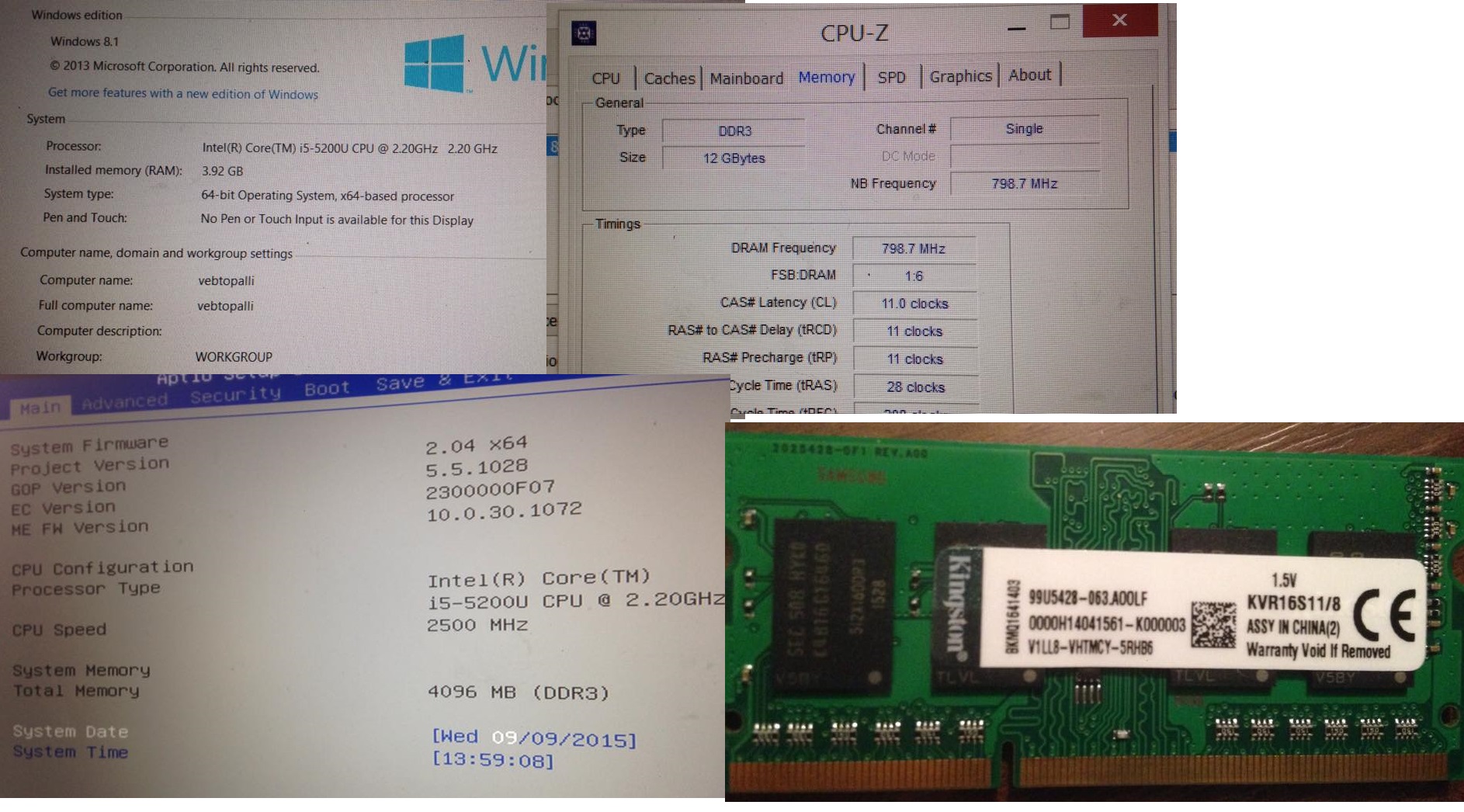 can anyone help me?
I would be greatful !.

Thanks.