Hello, i offer MSi B85M G43 Modded Bios, i left RSTe and Mcode not updated, so here are the lists: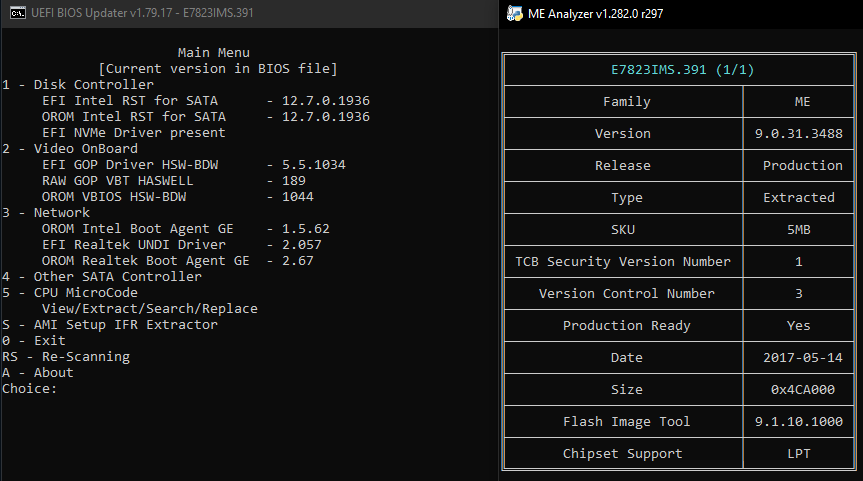 Latest HSW-BDW Orom
Latest HSW-BDW EFI Gop
Latest Orom for Both Intel and Realtek
Latest working Efi Driver for Realtek (2.059 have some problems, but if you want to test it i could try replace it)
Do not flash pad removed bios, i used msi z68 ones and it wont boot, just any pad files removed = brick, unless you do have programmer.
You could try this, no pad files removed:
E7823IMS_MOD.rar (8.1 MB)
I usually against M-Flash to flash it, cause some older implementations of M-Flash made corrupt modded bios (even if any pad file were not destroyed), and prefer to use intel fpt to flash either dos or windows. since intel fpt flash the file as what it is, but you could try to flash it using m-flash if you want.
For intel FPT (included in the folder), command is fptw or fptdos -f biosname.391 and after it flash successfully do fptw or fptdos -greset and enter. fptw is for use on windows, fptdos is for use on dos.
As always, DWYOR.