Hi
I have a similar problem.
Because my pc crashes i tried to switch bootdrives.
(samsung 970 evo 1tb to wd blue sn570 1tb)
I successfully installed windows but my new ssd is not recognized as boot drive in bios. (Its recognized everywhere else)
My searches to the solution came alway back to "i need to remove samsung nvme drivers". They never say whats it called or how to do it.
I stumbled upon this: Solved! - How do I uninstal NVME driver on main drive? | AnandTech Forums: Technology, Hardware, Software, and Deals
Or this:
I dont know why my tv looks so blue on camera but i hope you can read it.
Screenshots of my device manager: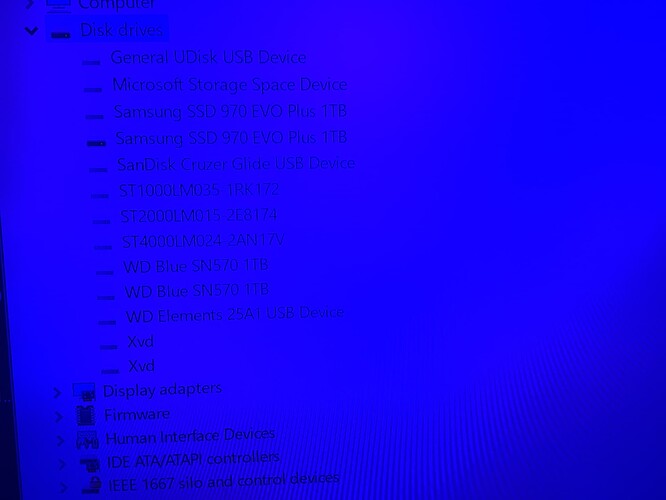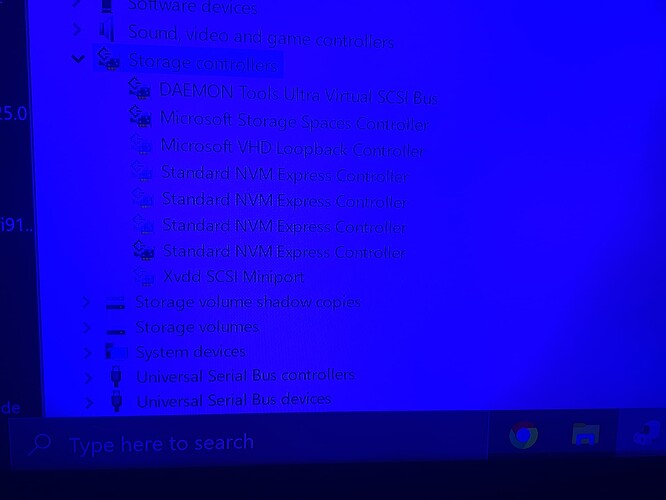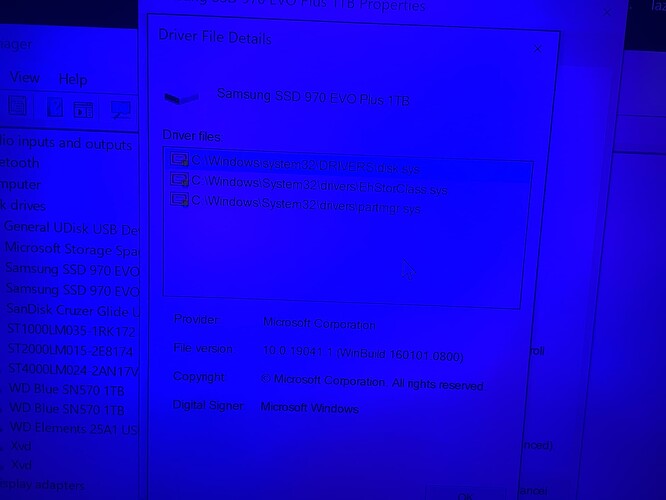 When i go into Samsung SSD 970 EVO Plus 1TB, the option rollback drivers is grayed out.
Edit by Fernando: This discussion had been mistakenly posted into >this< thread. That is why I have split the original thread and started a new one within the "NVMe Drivers" Forum section.