Hi. Thanks for this great forum and any support.


Question #1: Many settings and specifically the ones I would like to look at changing ae under Runtime Error Logging. Seems odd that they would be there?

Question #2: The issue I have is that on this dual CPU platform there should be 3 + 3 VMD domains/pstacks. They do show in the BIOS, BUT only CPU1 pstack 0 and pstack 2 have VMD ports showing. 4 on pstack 0 and 2 on pstack 2. I'd like to get more ports available so that I can use VMD for a quad M.2 PCIe X16 card. The bifurcation is working. They are already set to Show = YES but I believe if I changed access/use to USER then they would be exposed in BIOS settings and should work as VMD and achieve what I'm trying?
a
Question #3: Flash is protected; I've checked the various how-tos. ME is not visible within the OS/HWINFO64. The chipset is C621. I tried MEINFO 9-16 and can't get anything to detect. Always warns C621 or WHITLEY detected. Maybe I missed a version or is it that ME is hidden so this won't work? Then how to unlock…?

Thanks!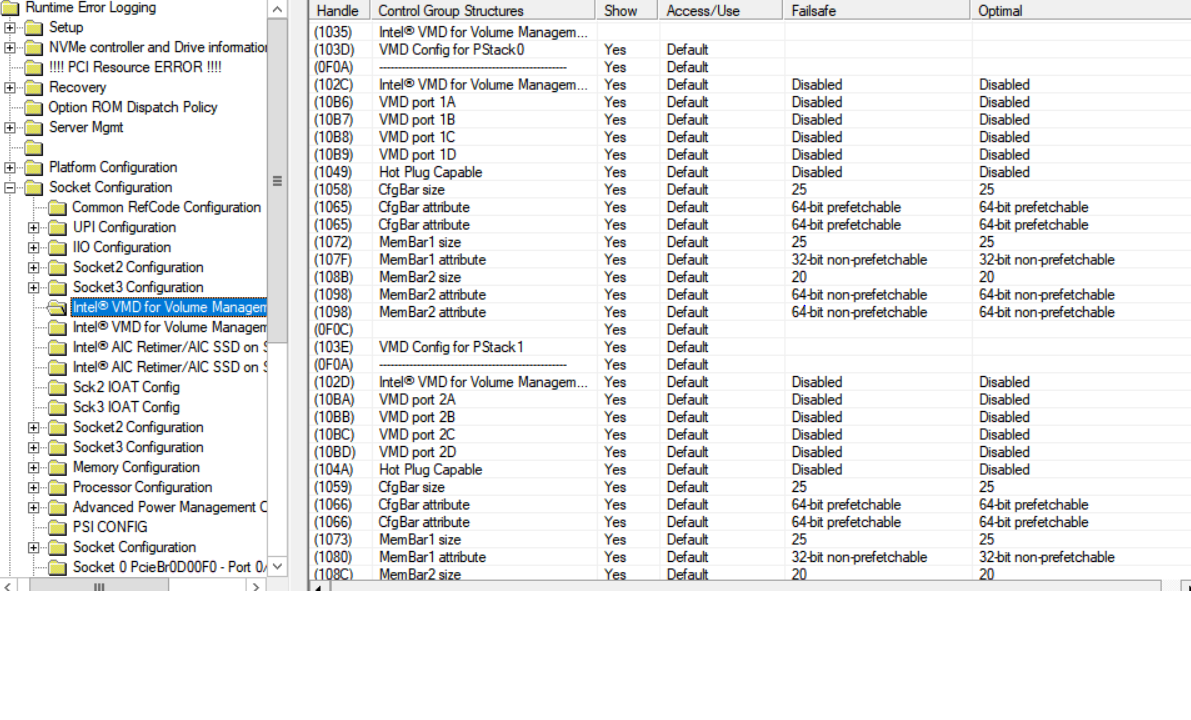 7108V203.zip (7.21 MB)