Hello everybody. I have sm951 , died after using the m2-usb adapter.
(I had to buy an adapter because the main pc died, but old was no m2)
now get a new pc with m2. tried to restore ssd, but without success.
I think the firmware went off due to poor power management on the adapter.
when the pc turned on with this ssd, ssd emits a quiet ultrasound, then pc waits for ~30 seconds, and starts to loading. OS defined only controller, and that's it.
I tried to close the rom-pin for reinstall firmware, so ssd displayed as a disk that needs to be initial with Gpt/MBR, which offc ends with an error.
firmware utils available in google do not see ssd, magician too.

please help me, any way what can I do?

ps, i attach how the controller shows, first one - without drivers, next one - if install nvme driver from samsung.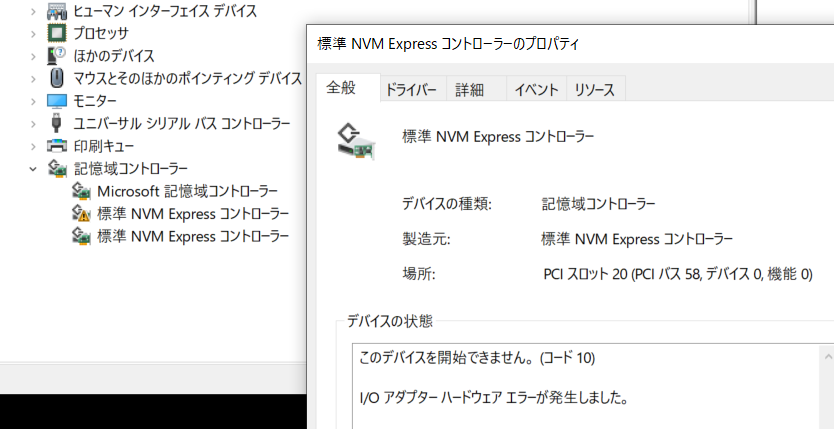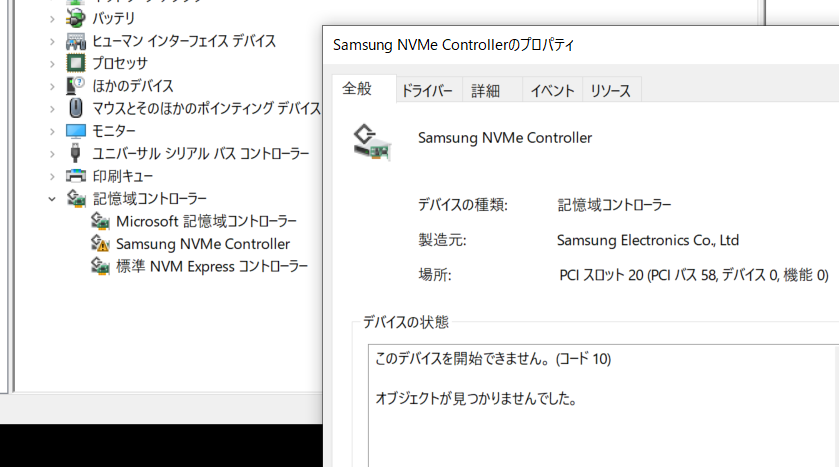 EDIT by Fernando: Threads title specified