I found some old mobos could not support nvme SSD launching system even added nvme module in bios.
The main reason I think is lacking of the CSM module.

Such as ASUS F1A75-M-CM1740,the mobo owns two kinds of bioses.One is 4MB without csm module,and other is 8MB with csm module.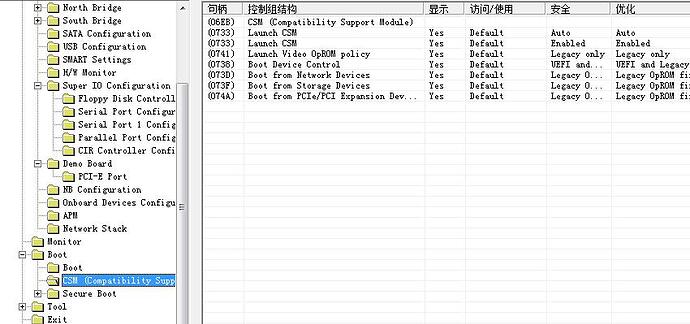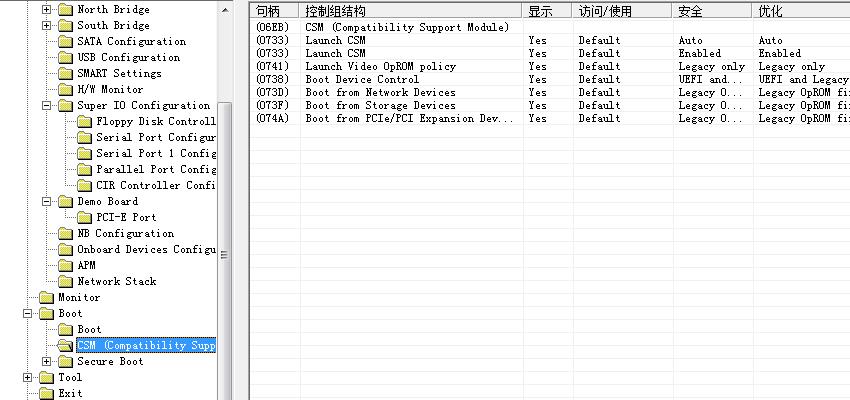 You could download it.
8MB bios:
https://dlsvr04.asus.com/pub/ASUS/Deskto…1740-8-0508.zip
4MB bios:
https://dlsvr04.asus.com/pub/ASUS/Deskto…CM1740-0901.zip


I had installed Win10 in UEFI mode onto the NVMe SSD.
Although two bioses could show "PATA" in the boot list after adding nvme module,8MB bios could launch the system with nvme SSD after adding NVME module(windows boot manager could be showed in the launch list),and 4MB bios didn't.

Btw,I've texted ASUS P8P67 rev3.1 too.bios version 3207 got csm module and nvme is ok after added nvme module,but bios version before 3207(eg:2303)didn't.



And I found several old mobos had the same problem.
I could show you the mobo I had texted and known.I will updated the post when I have texted more.

Be aware of the P67/H67/Q67 of HP/DELL/LENOVO and other Brand computer,they almost have the same problem above.

ASUS F1A55,F1A55-M,F1A55-V,F1A55-M LX,F1A75-M(CM1740) (A55)
ASUS P5Q deluxe (P45) (efi beta bios)
ASUS M5A97-PRO and so on(970) (including the name of M5A97 mobo and bios file is rom format)
ASUS CrosshairV-Formula (990FX)
ASUS SABERTOOTH-990FX (990FX)(R2.0 & R3.0 are OK)
ASUS P8Q67 (all series)
ASUS P8H67-I/P8H67-I-DELUXE/P8H67-I-DELUXE
ASUS P8H67-M2/P8H67-M-LE/P8H67-M-LX
MSI P45 Platinum(P45)(efi beta bios)
BIOSTAR TA990FXE (990fx) TA970XE (970)
LENOVO K330(CIP67M)(P67)(OEM by MSI,So Flashing MSI P67 forcibly may be OK)
LENOVO M8320T(IS6XM)(Q65/Q67)
LENOVO T4900D (IH61MA) (H61) (the bios version is F9KT47AUS,it may work unless you can find the bios version newer than that I mention.)
LENOVO IH61M V1.0 (h61)
SOYO SY-I6H-L V1.0&V2.0(H61)
SOYO SY-I6H-G(H61)
SAMSUNG P67M01S1 (P67) (very old uefi bios but could be flashed into FOXCONN P67 bios and get something new)
ACER Q67H2-AM2 (Q67) (including the name of Q67H2 mobo of other brand as with Founder,and they are all OEM by ECS)
DELL Vostro 260s/Inspiron 620/OptiPlex 390 (h61) (they are the same mobo)
DELL T1600(C206)
ONDA A55N (A55) (all series)

update :01/07/2020


Edit:10/18/2019
Recently I found some mobo which didn't have CSM module but could show the "windows boot manager" and launch the system.Such as ASUS F1A55-M LX PLUS.But ASUS F1A55-M LX still failed.The bios of ASUS F1A55-M LX PLUS released in 2014 and was described "Enhance compatibility with some PCI-E device".
So I think something interesting below:
1.It was feasible that modding the bios of the mobos which didn't had the CSM module could let them support NVME SSD to launch the system.But "how to mod?" had been a new question.
2.CSM module was absolutely the evidence of supporting NVME SSD to launch the system.

Edit by Fernando (11/09/2021): Thread title customized and shortened