Hi all,
I'm new to this forum.
I have a Gigabyte C246M-WU4 motherboard and I'm trying to enable the selection of the iGPU Aperture Size in the BIOS but I don't know where to start as I've never modified a BIOS before.
The option isn't available in the BIOS and it isn't mentioned in the manual.
However, if I open the latest BIOS file in AMIBCP, I can see that the option is there: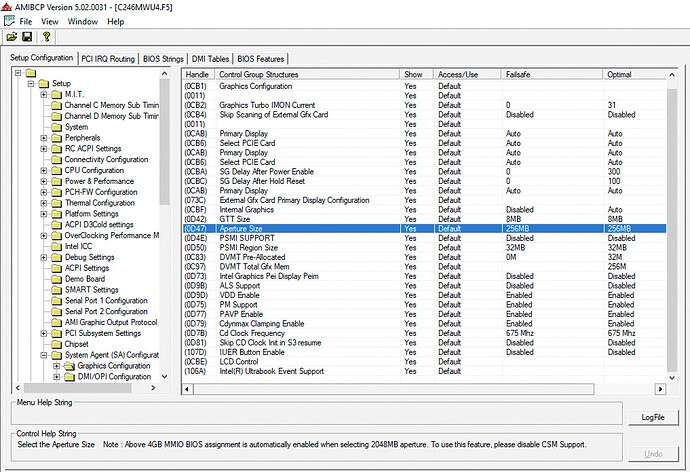 I don't know why AMIBCP reports "Show = Yes" for this parameter because it clearly isn't there in the BIOS.
The latest BIOS can be downloaded from here:
https://download.gigabyte.com/FileList/BIOS/server_bios_c246m-wu4_f5.zip?v=d1c20172ba185799081c38759b5736b1
Would you be able to help me with this?
Thanks
Andrea