Hi,

I have a Z77 Mainboard with the usual 6 Intel S-ATA Ports which work fine in S-ATA Mode.

As I am using 10 drives I also use onboard AS-Media (106) and Highpoint Rocket 620 (Marvell 9215) S-ATA Controller, which both seem to run in ATA (IDE) mode, see picture attached: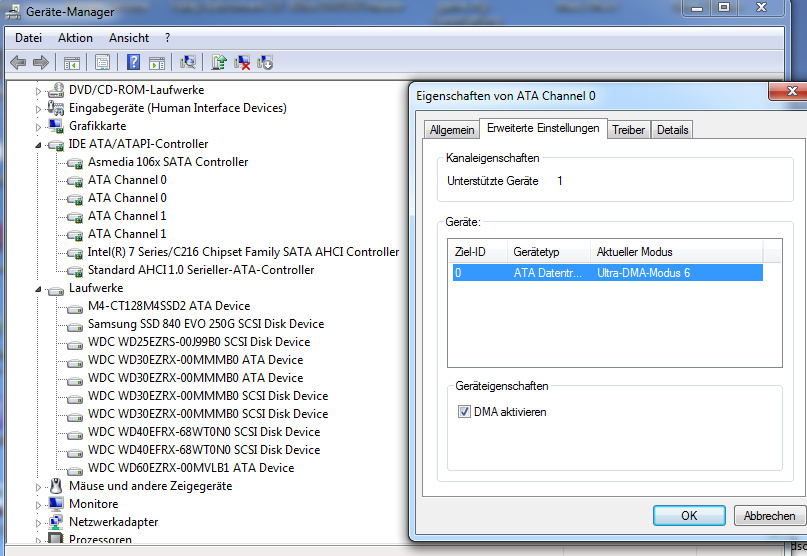 These controllers also seem to provide the ATA channels 0+1 (2x) in device manager.

Any chance to change this?

Thanks!