Hello, I bought a 20-1 pin tpm 2.0 module for my motherboard. Her model is an ASUS b85m-e/br 4th generation intel. After the arrival of the tpm module I installed it on the motherboard and then turned it on and went to the BIOS to activate it, but I came across a warning, "tcg efi protocol and int1a interface will not be available". In addition to this warning, it also warned that despite the tpm being active, windows would not recognize it because it did not have these "tcg efi and int1a" protocols.
That said, I would like to know if there is a way to "install" these protocols in some way or if there is any other way to solve this.
My BIOS is at the latest version. (2110 official)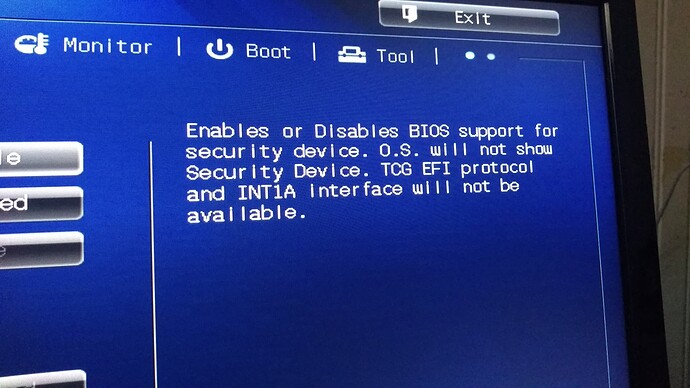 Sorry for the writing, I'm not fluent in English.