Hello everyone!

I'm new to the forum, i came accross the site looking for answers on my quest for modifying my LGA775 motherboard to accept a "brand new" chinese xeon X5450 that i just purchased.
A picture of my beautiful setup is attached for your viewing pleasure…

I'm hoping that someone can shine some light on my old mobo… It's an ECS G41T-M7
Also for reference I'm currently running a Core 2 duo Intel E5700 processor, 8gb RAM @1333mhz, a Kingston 120GB SSD NOW 300 boot drive, and an Ati Radeon Hd6670 1gb ddr3 Gpu, currently not installed because i put the heatsink the wrong way and i don't feel like i need it for the microcode thing…

Also I downloaded some files which i'll proceed to attach.

I'd appreciate any kind of feedback!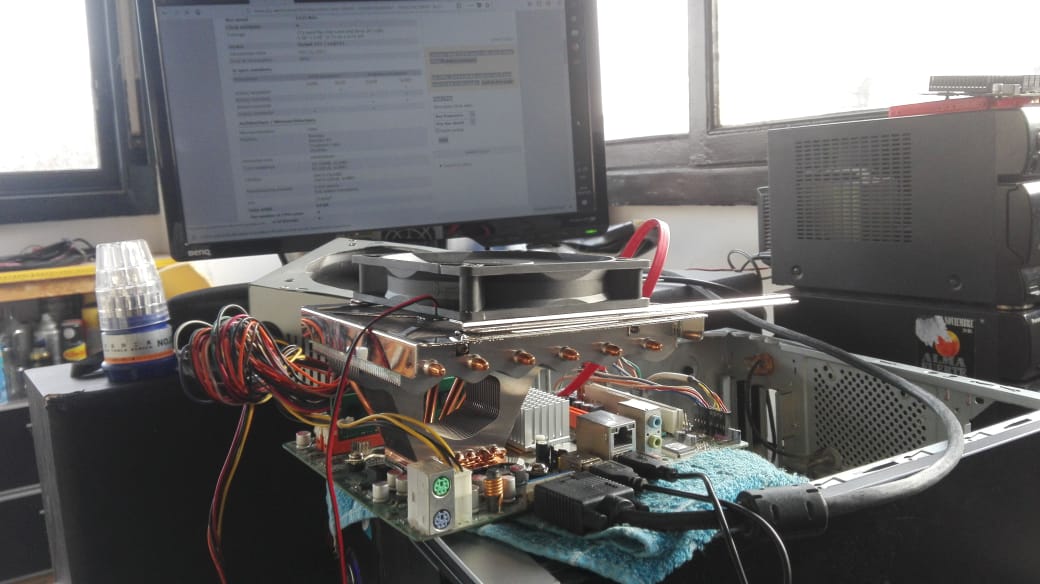 ROM file and others.rar (1.15 MB)