Hi! How are you?

Today I wanted to comment and see if someone can give me a hand.
My notebook named in the title of the post, from one day to the next, when restarting it, I found the error (A7) ME FW Downgrade - Request MeSpiLock Failure. (After the MSI flash screen, HECI disabled and proceeding with boot)

This error doesn't go away and I don't know how to fix it. I read the guides (Intel Engine Drivers and Guide Unlock Flash Decriptor) and I really do not dare to open the computer.
The question is that I entered the bios and the firmware of the ME appears correctly so I do not understand why the error came out.

My query is:
If I open the notebook and short-circuit the realtek chip and restart the PC, when I turn it on again can the error clear itself? I ask because, as I mentioned before, the version of the Intel Management Firmware appears well in the bios and I don't want to risk breaking anything or anything.

PS: I already tried updating the bios and when I select the update bios option the pc freezes and I just have to force shutdown to make it work back.

PS 2: I have already checked the FWupdateTool and all the options listed and I have the flash decryptor blocked.

PS 3: In the MEInfo when I open the bios file it says ME 11.8 but inside my installed bios figure ME 11.6.
I don't know why this is, if the bios was already installed at the time (two months ago) and theoretically without problems, because there is an older ME.


PS 4: If I tried to install or update the ME firmware inside windows, the program says invalid platform. (This is the error: Error 8743: Unknown or Unsupported Platform
Cannot locate hardware platform identification
This program cannot be run on the current platform.)

I attached the Stock bios, idk if it's useful.

PS 5: Sorry for my bad english, is not my natal language.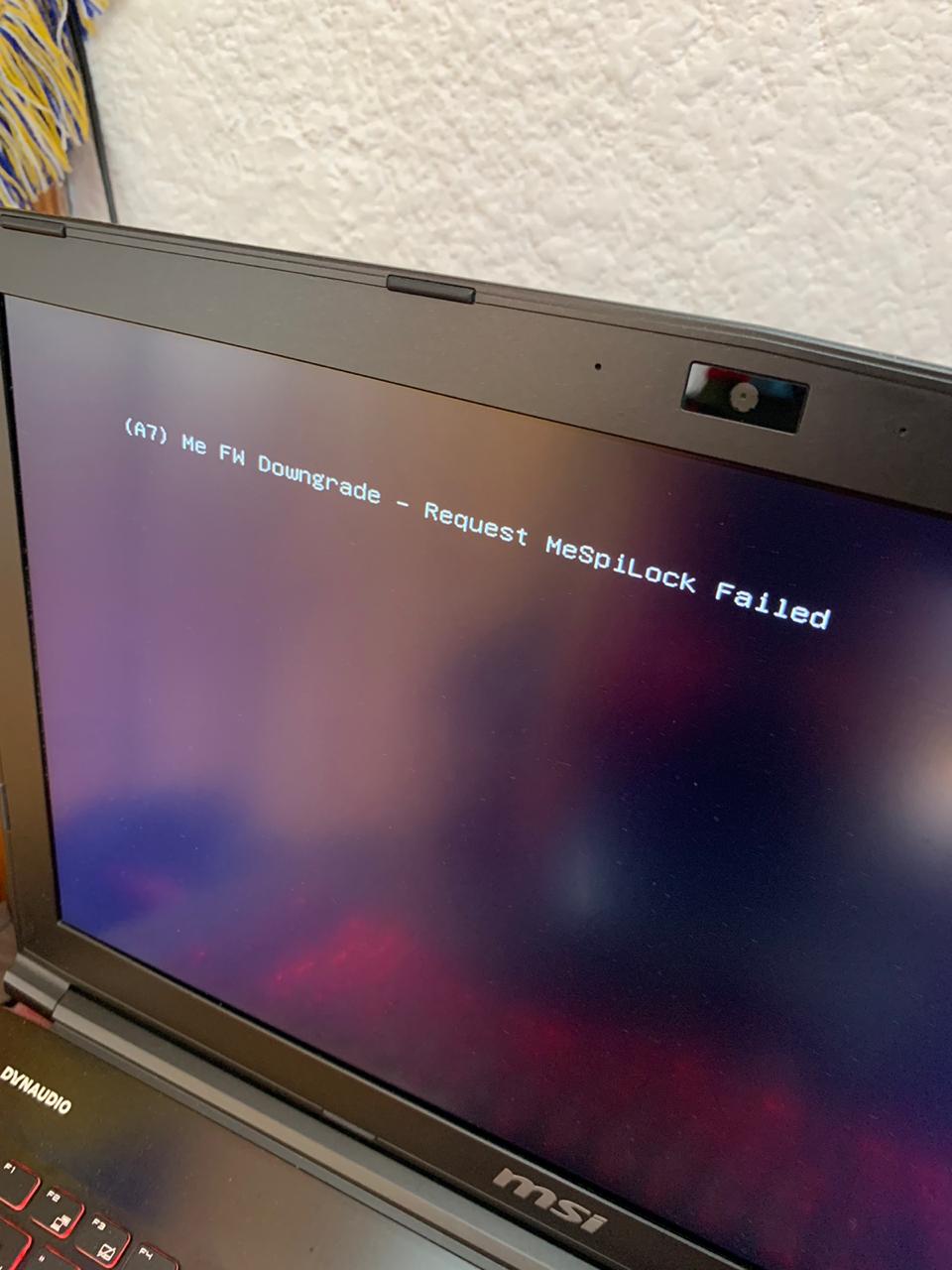 E16JBIMS.31A (BIOS del sistema).rar (5.51 MB)