Hi,

I have separated pci-e AST1300 card. Gigabyte GC-IVA.

I have tried to update vbios and uefi gop with ASpeed own packages. aspeedtech support downloads
Actually they have a nice package that containing all. There is directories:

UEFI - *.efi files, UEFI_ROM - *.rom files, VBIOS - *.396 (rom) files, VBIOS+UEFI ROM - *.rom files

There problem is that VBIOS+UEFI ROM flash failed. I think there is enough space for both.
VBIOS is 32,8kb, UEFI 45,6kb and UEFI+VBIOS 78,3kb. It is little bit akward to choose between UEFI and normal VBIOS. If my MB get cmos cleared there is now picture to set up bios and to daily use UEFI is more comfort.

My MB is Supermicron X10SRA ( without IPMI and VGA ). There is also brother X10SRA-F that has AST2400 IPMI / VGA controller. So my bios have those modules in it.





It is better idea to replace those modules or add AST1300 as a new module to the bios to get UEFI and Legacy support?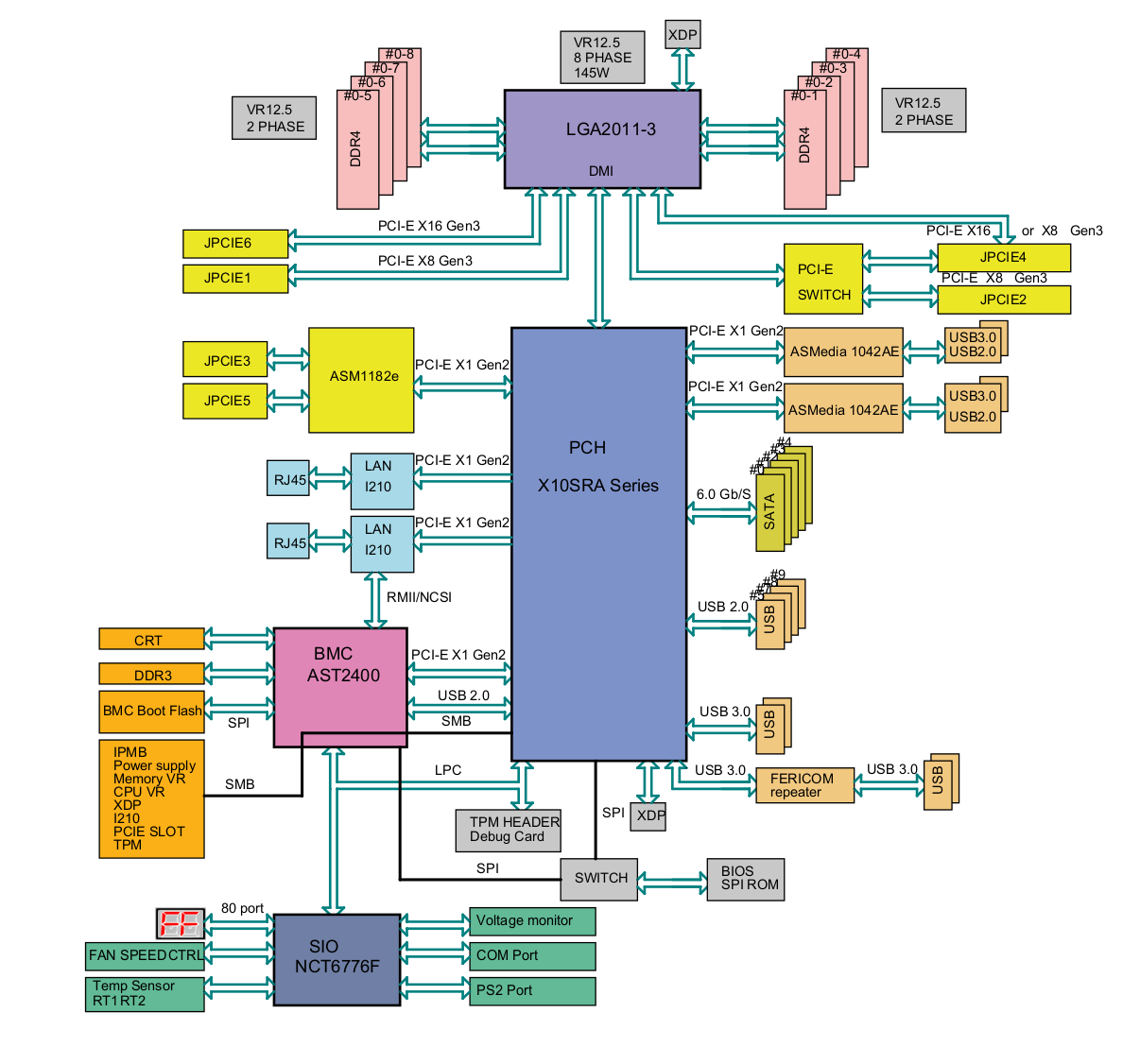 ps. sorry about my english skills.