Hi everyone.

I'm having issue to flash a modded of my pretty old Asus H61M-E
Here is the original .CAP File : https://mab.to/cnHax3e3S

I've opened it with MMTool 5.02 and, on CSMCORE section i added the nvme compressed modules (4 modules) that i include in this Zip File : https://mab.to/RReOJzFO8

here is a picture where i can see the module added to the bios structure :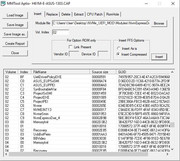 Once i go for save the modded rom to a new file, MMTool save it but report a Signature (unsigned) warning.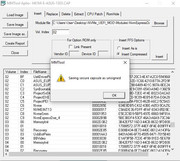 when i go for flash from Admin command line windows the modded bios, as suggested, i first flash the original Bios and immediately after, flash the .ROM renamed modded file with Afuwinx64 /GAN option.
Modded and .ROM renamed file here : https://mab.to/UxjBlxl6J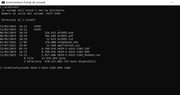 At this stage, the file hang up reporting a bios file size not correct.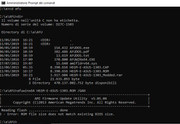 I wish someone can help me or, gently, provide me a correctly flashable file to get the Boot from my M.2 SSD.

Thnak's in advance for help.