Hi! I need to increase vram allocation in bios after trying the windows registry method - HKEY_LOCAL_MACHINE\SOFTWARE\Intel\GMM and it does not working anymore. (It worked before but
somthing has canged) So, I have only one solution to do it. Unlock the ADVANCE MENU.

# My laptop model : ACER Aspire E 15 (E5-575-58KK)
# BIOS Version : 1.45 (Insydeh20 v5)

So, I tried some tricks to unlock it Fn+Tab x 3 / A key and it wasn't help.
But i watched a video on youtube and seems like he use a bootable drive to reinstall modded insydeh20 bios that has given by you. That's just what i need. But the bios version of his laptop is so old and inappropriate for my version.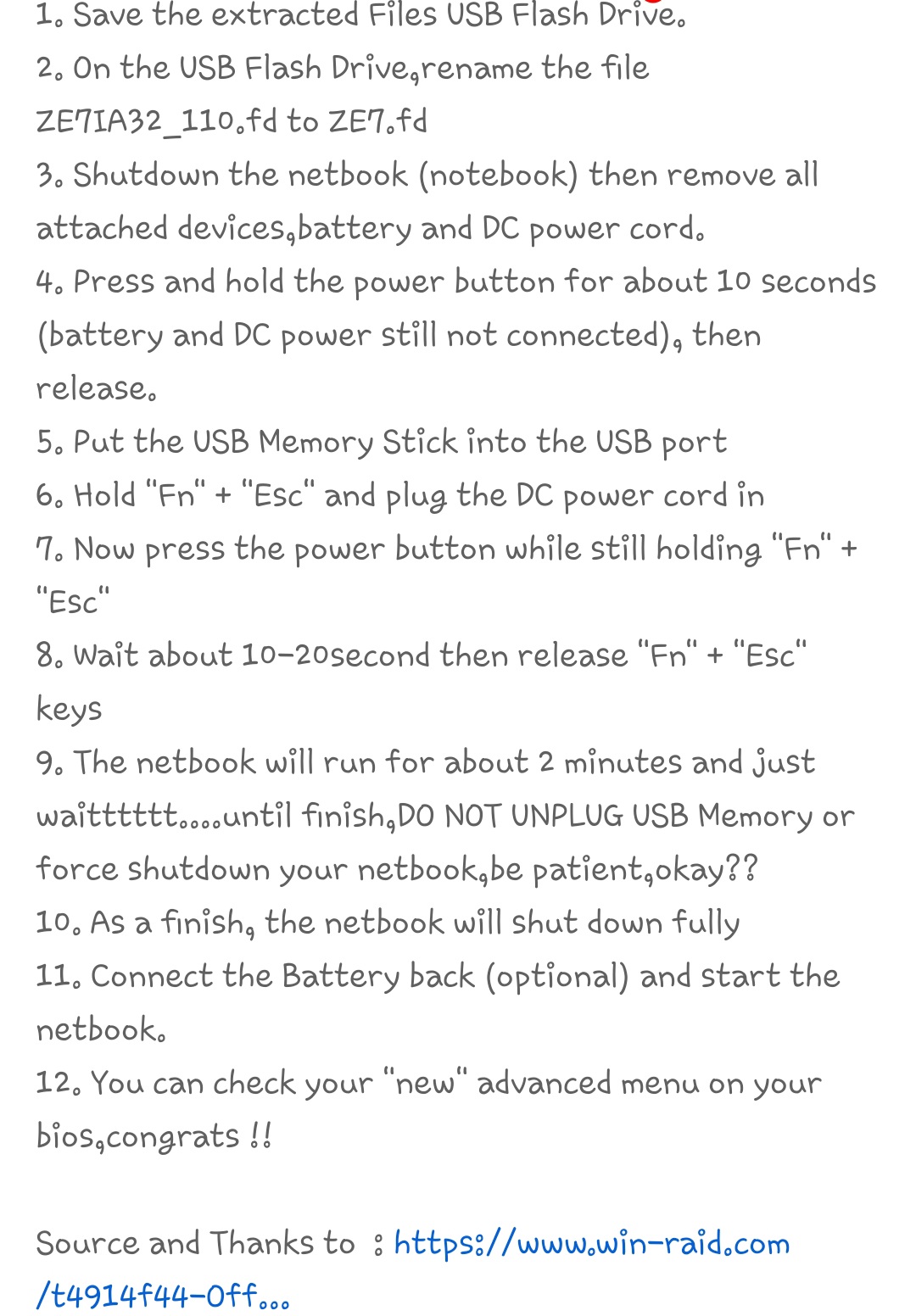 Could you give the a solution like that please.


If you want further more details i will provide.

I cannot put either external links or heavy files. (BIOS_Acer_1.32_A_A.zip - 34.91MB) so i attached all links in a text file.

External Links - Acer E5 575 Advanced bios menu unlock thread.txt (379 Bytes)