Warning:
Risk is your's.
I get success from this way!
My ME version : 11.0.0.1205
After Updated official : 11.8.50.3399
Updated the latest : 11.8.76.3630
[advanced method]
Note:official update method:No Risk !

A.0 : Intel Security Vulnerabilities Regarding Intel® Management Engine (ME), Intel Server Platform Services (SPS), and Intel Trusted Execution Engine (TXE)

Acer intel Management Engine official updates >>> : find your model this LINK

1.Find your Model from this link [notebook,deskop…] and Expand, select model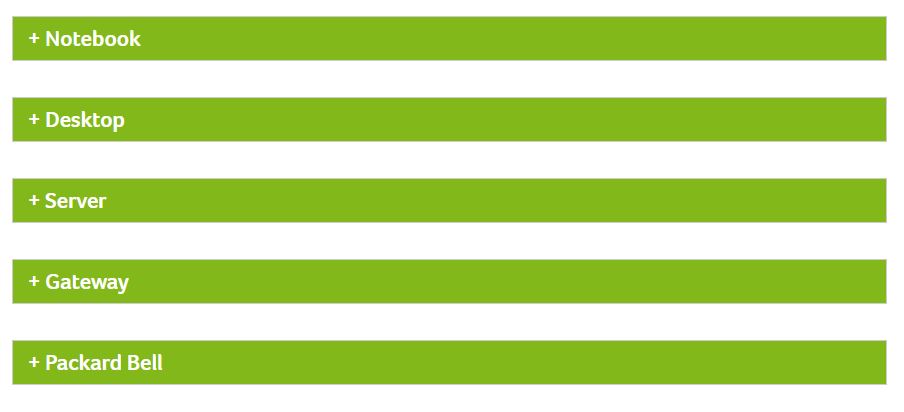 2.Download Me FW version as per your model.[Read install instruction_SOP inside Dl Folder ]
3.install
[Auto reboot]>>>Installation time Its show the platform, consumer or corporate-Halo performance or LP

4.Download Me Driver.[Read install instruction ]

5.Install
[Auto reboot]
6.successfully updated official firmware.
A.1
: Find Me version.
1.Installation time Its show the platform, consumer or corporate-Halo performance or LP. <<<pls take note
2.Extract the Downloaded Me version use 7zip .


3.Find ME Region bin file in Extracted Folder.

Ex: ME_11.8_Consumer_D0_H_Production.bin <<<My platform
ME_11.8_Consumer_C0_LP_Production.bin

4.Drop down the your bin Image to Me analyzer Dl Link

5.Take Note all from Me Analyzer result.




A.2 :Advanced users only !
Goto Intel management thread : Link

1.Find section B & B1. (Converged Security) Management Engine - (CS)ME Firmware [Read]

2.Find Matching Me anayzer Result with your model platform.

3.Download correct firmware and confirm with ME anayzer

4.compare ME analyzer results.

My platform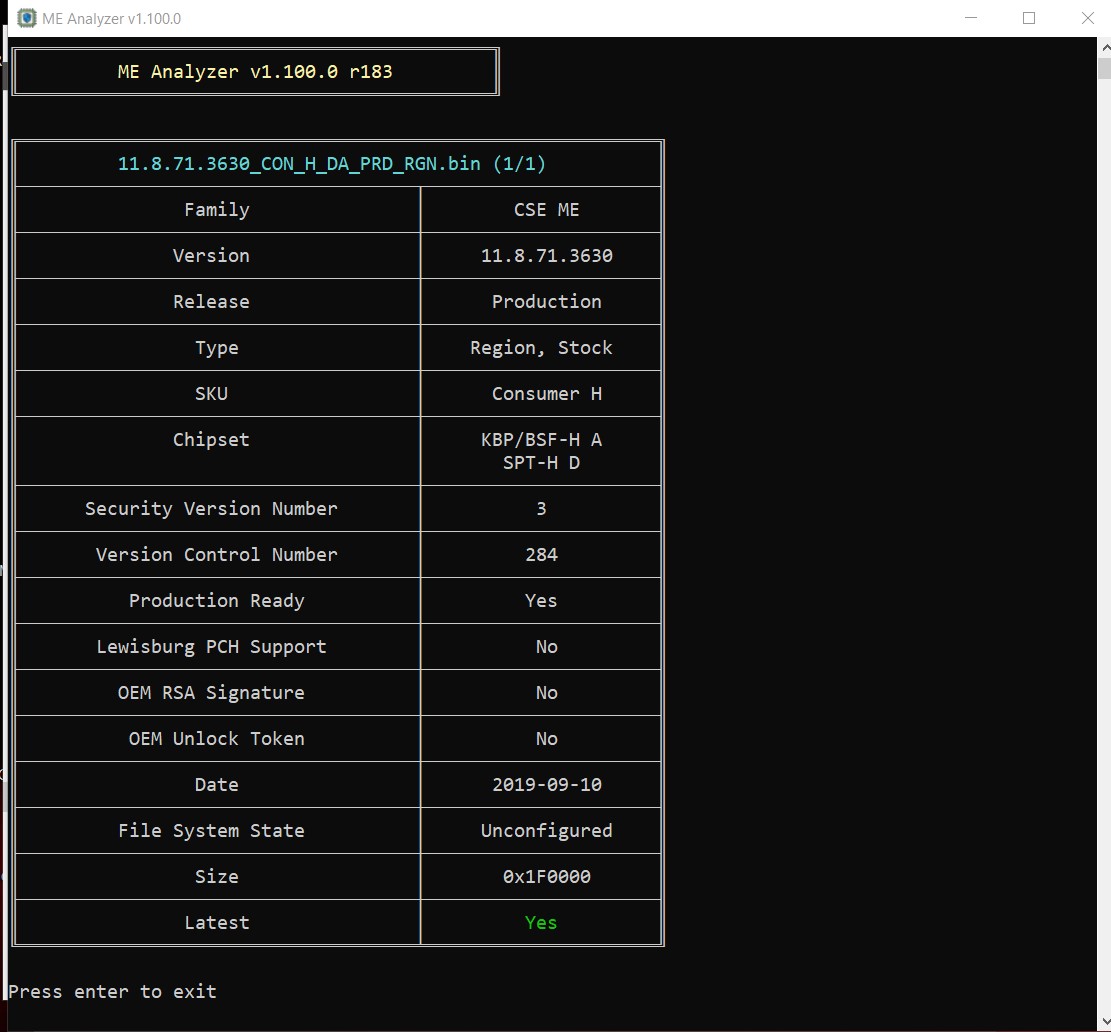 4.From official download ME folder>>> open FW update.exe [Right clik] use 7zip

5.Directly Replace Firmware bin file in this folder_ Already downloaded from CSME thread B1.section Find and Download the latest firmware

6.Rename file name in Before state [Latest file name not take Fwupdate Tool_File data latest but name same as per old in this folder]




7.IMPORTANT: Rename match platform bin only.If you wrongly rename its brick or currupt ME.
Ex: your platform SKU-H, rename bin file SKU-H [Not a LP]

8.verify bin file properties same.

9.Most of the case size same !
Close 7zip [Auto save]

10.Now run Fwupdate.exe

11.Intel ME version updated latest current version !


[[File:11.8.71.3630 Win-raid_2.jpg|none|700px|750px]]