Hello. This is my first time I mod any UEFI.

1. I would like to ask for some confirmation of what I had already done is right. I used the latest UBU v1.79.16.1 with patched MMTool v5.2.0.24 for patching the latest Z170-PRO-GAMING-ASUS-3805.CAP UEFI. Here is the updating process: youtube.com/watch?v=8ROLDEyxFbI

2. Unfortunately, after extracting IFR it seems like HPET is already disabled (but on Windows seems to be enabled). I guess that I missed something…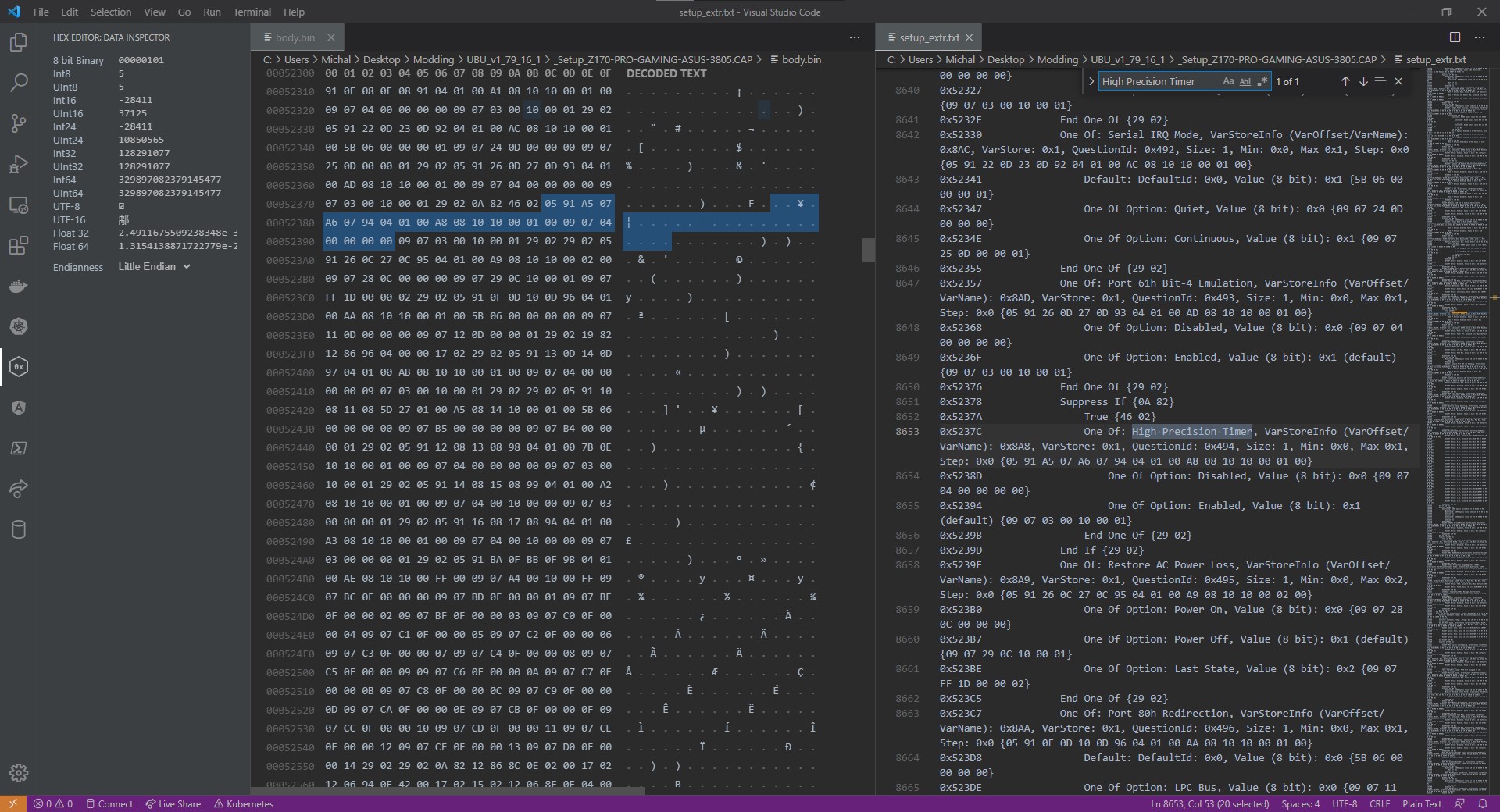 3. If I modify body.bin should I somehow integrate this file with the rest of UEFI or UBU is doing it automatically?

4. Another issue is that I don't know exactly how to flash custom UEFI. I found that my motherboard has a feature called CrashFree BIOS 3, which seems similar to USB Flashback, but the file format and name scheme seem to be the same. Any clues if this will save me from potential bricking?

Thanks in advance.