Hi all.

First of all, this is about recovering a bad flash, not modding, but I don't know where to put it.

I bricked an asus laptop flashing its bios. Flashing ended ok, shut down and now it doesn't boot, does nothing.
Stick says Asus model is A53S with MB K53SC. After dissassembling, I can see MB is K53SV, maybe it is why it got bricked.
I´ve bought a ch341 programmer to reflash it and have downloaded the latest bios from asus. I've done a backup of the actual bios too.
If I open the actual bios in fd44editor this is what it shows: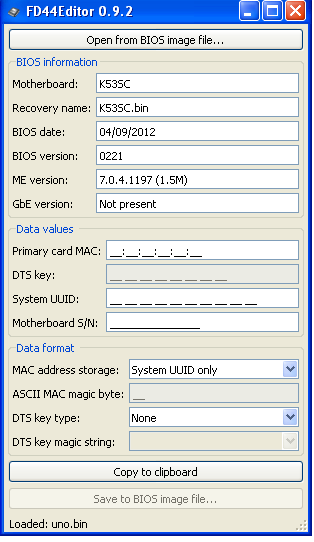 If I open the bios file downloaded from asus website: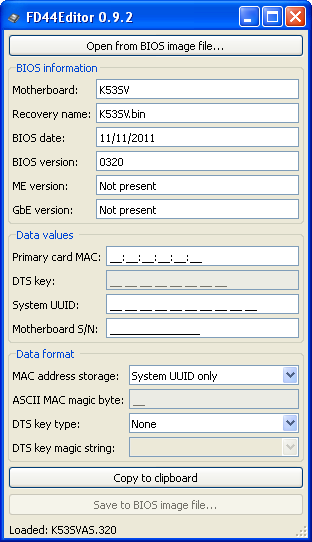 I know I have to fill S/N. UUID and mac from stickers, but ¿what about me? Bios file from asus hasn't got ME.
Bios is MX25L3206E chip wich is 4 MB long. Bios downloaded from Asus is only 2,5 MB, suppose the 1,5 left is for ME.

How can I flash a correct bios?

Thanks.

EDIT by Fernando: Thread title specified to get help from any of the BIOS Gurus.