@Fernando ,
I create this thread for W10 x64 boot media on SAMSUNG 950 PRO NVMe SSD user's.
Samsung NVMe driver v1.4.7.17 is used.
SMART indication reports a non nul value of 'unsafe shutdown' counter for this device: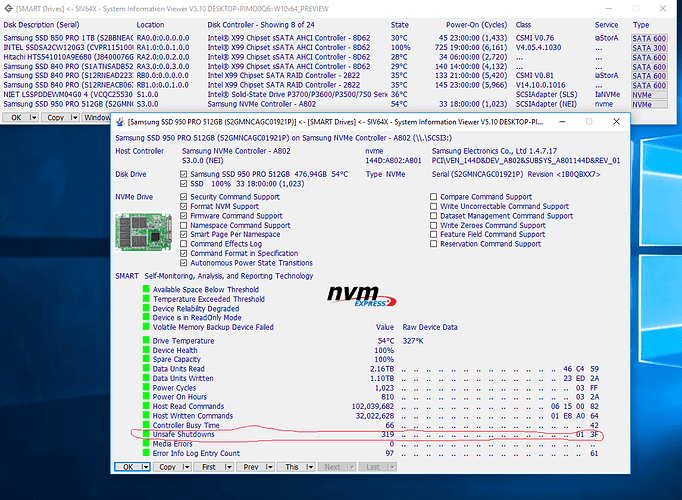 I ignore why this '319' value for this counter, but if i compare to i750 SSD NVMe counter this one is nul: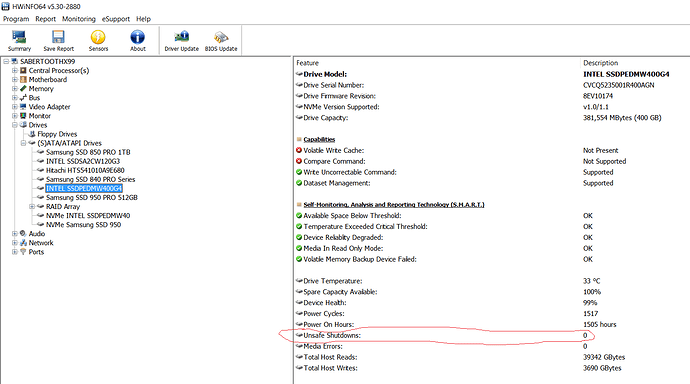 The reason I observe this counter is to try to explain why I get on W10 x64 booting off 950 PRO an abnormal number of Windows 'unexpected shutdown' such as:




Is it a Samsung NVMe driver issue ?
Is it a 950 PRO controller firmware issue ?
Is it a W10 driver parameters issue somewhere ?
Is there any other reason ?

Booting off W10 from i750 NVMe I have never got any W10 'unexpected shutdown' reliability message reported.