Hello everyone.
I have this issue for a year now and it was a great pleasure to find this forum.

I am the owner of Samsung NP300E5Z-S05RS laptop. Here are the specs:
Intel i5-2540M (initially it was i3, but I upgraded it recently)
HM65 chipset - Sandy bridge platform
8GB DDR3 Ram
Biostar S100 480 Plus SSD

So, problems started when I replaced an old HDD with the new SSD. When I installed Windows, I found out that SATA GEN3 mode is turned off in BIOS (AHCI was still turned on, of course). When I turned it on, I started experiencing system hangs (system freezes). At that moment, I am only able to move the mouse, without possibility to click on anything or use the keyboard. The only solution then is to forcefully shutdown the laptop by pressing and holding the power button, which is not very good for SSD or other components as you know.

After numerous system reinstalling, and experimenting with various drivers (including all official versions and Fernando modded version), I managed to run Windows 10 x64 on my laptop with decent speed and stability, with Intel RST v11 official drivers (which are recommended by Fernando). Sometimes I experience freezes on boot screen, which can resolve after couple of minutes (or rarely not at all), but that's not happening very often and it is acceptable.

Recently, I installed CrystalDiskMark and HWInfo64, which gave me information that are on the pictures below: that my SSD is running on SATA2 speeds, although it is capable of running on SATA3. On some forums, I found out that some laptop manufacturers (like Panasonic) intentionally limit the SSD speeds, in the name of system stability and prevention of overheating the components. Does somebody have experience with this kind of problem?

My BIOS version is 09QB and Samsung Update says that it is up to date.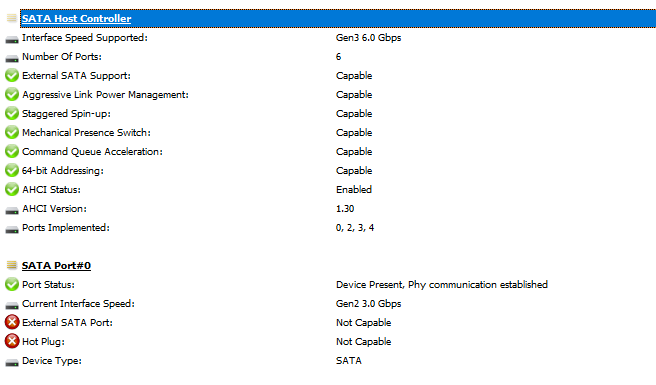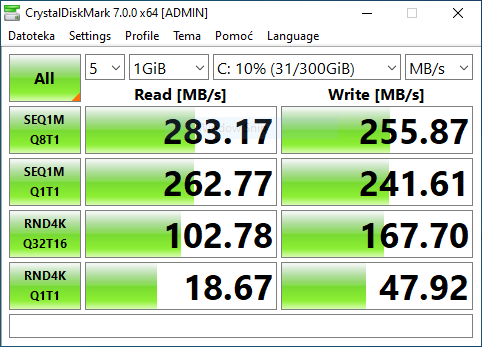 Thanks in advance