Hi everybody
this is my first post and I'll use it to present myself (I hope this is the right way to approch this Forum, if not I'm sorry in advance - I have looked into a place to make a greetings message but couldn't find it).
I type from Italy and I'm sorry for my broken english.
I want to briefly tell you my story and see if there is anything we can do

to say I'm desperate is says nothing
I have a Sony Vaio 13 pro model SVP1321C5E
I have tried to flash the bios installing the modified ROM file in order to make the notebook recognize the new Samsung SSD M.2 970EVO 500GB and I have tried to follow the @pcfist at the page to this link
I have succesfully downloaded the BIOS and modified it into a new file ROM as the post says but when I tried to flash it (using AFUWINGUI Aptio4) I have got an error as the BIOS, I guess, is locked (see the picture below)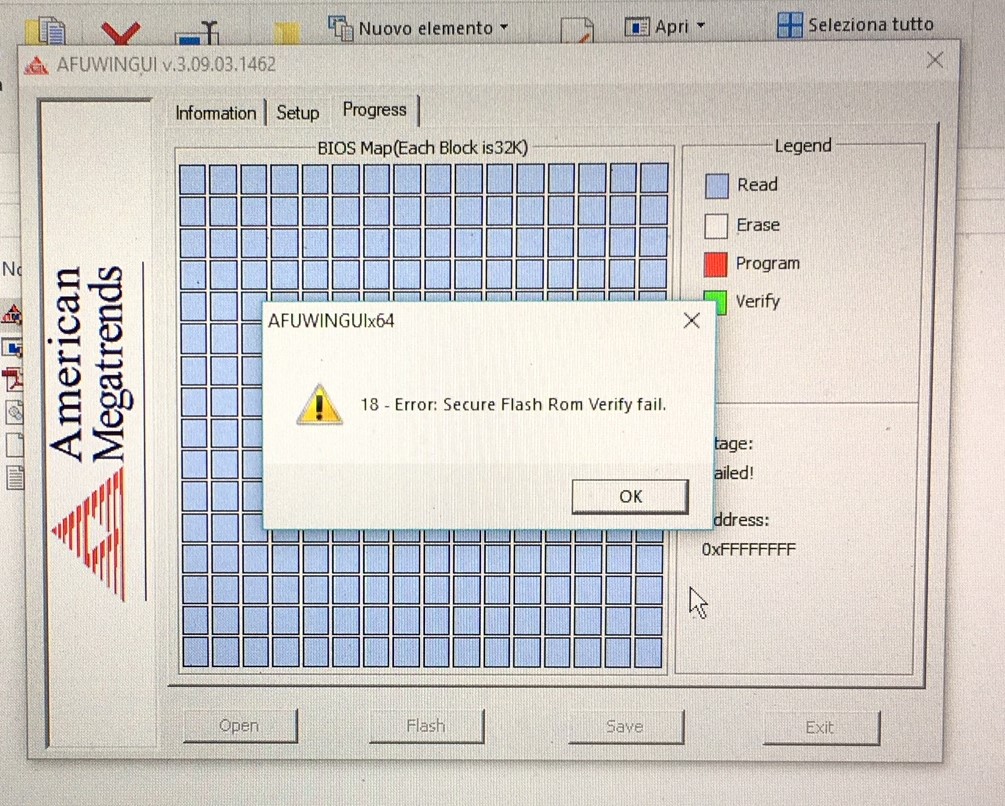 Then what I did? Since I couldn't make it work with any of the option explained in the above post, I had the brilliant idea to try the RECOVERY checkbox (under the setup as shown in the pic below) and the system rebooted, updated and… died! :'(((




When I push the start botton, it turns on the light but the fan is not moving and the screen is black. Nothing really happens.

Not sure if removing the battery of the CMOS something will happen or perhaps I have to desoldering the BIOS and put a new one on…
Any advise is truly appreciated.

Beside the bad adventure, I'm still interested in knowing if the Samsung 970EVO m.2 SSD is compatible with my model. This SSD fits perfectly into the module and is perfectly recognized if I try to install Windows 10, I think it's just the BIOS that is giving me hard time.

Thank you again and deeply sorry if this is not the right way to introduce myself in this community.
Have a great day
Ciao!