Hello all i would like to present to you my program i have been developing for quite some time now called UEFI Download Tool.

You can visit my website to download it.
http://www.glitchyhack.com/index.php?/fi…-download-tool/

Last Updated: 3/31/2017

ChangeLog↓
• Bug fixes & DLL Updates.

Details about it are listed below↓

UEFI Download Tool is a Tool that will find any UEFI updates for your desktop motherboard/laptop.
Works for all CPU Sockets and chipsets.
Supported Motherboard Manufacturers: ASUS, ASRock, MSI, Gigabyte, Dell, Alienware.

I use PhantomJS as a webparser for many things so first time running this, you may get a windows firewall message asking you to allow it.
You can safely allow this as it is what i use to parse websites.

The Version Control Feature: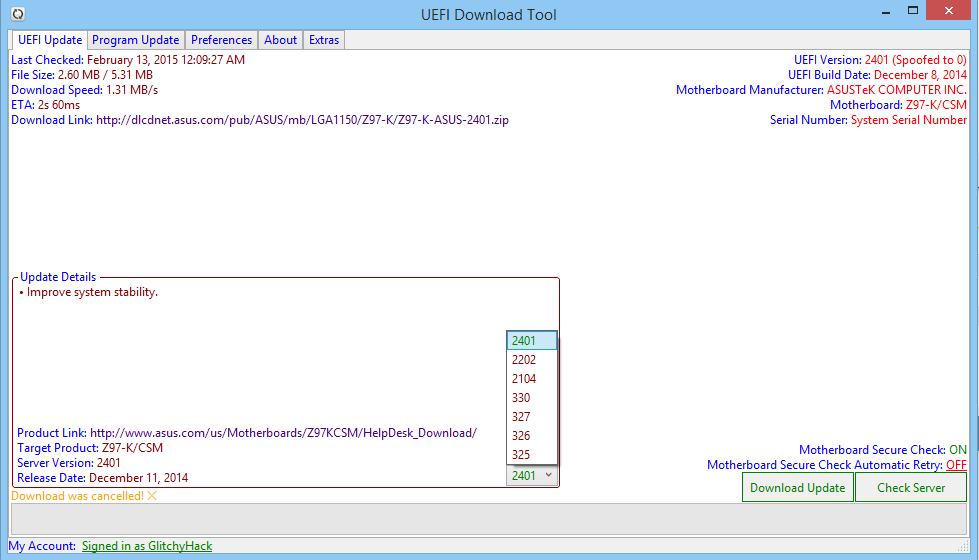 The UEFI Update Tab: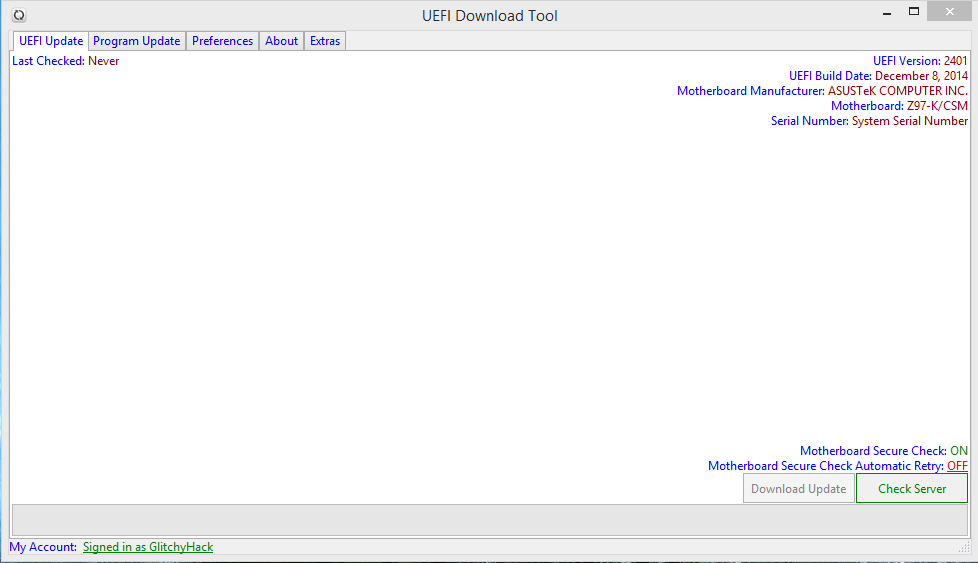 The Program Update Tab: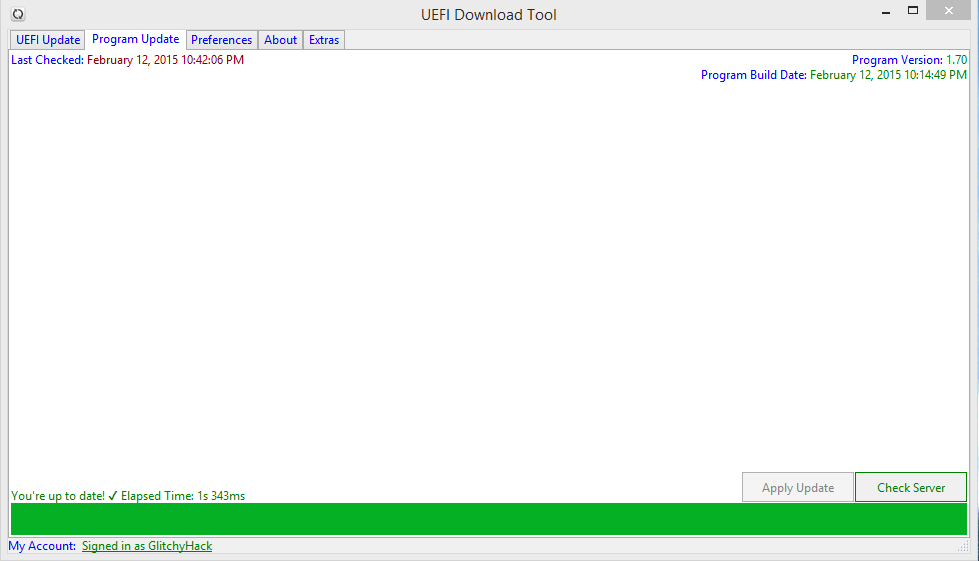 The Preferences Tab:


The About Tab:
The Extras Tab:





Command line arguments are present to help you get out of any bad things that may occur.

Force Update Argument

This will force an update to the latest version, incase you cannot launch the program to update from an app breaking bug, when i fix the issue you could update this way.

Reset Settings Argument

This is useful for whenever your settings gets messed up and the program will not launch for whatever reason.