Hi, all, my first post here, as I've never had an issue with RAID that I could not sort out myself eventually,
but this one is new to me…

I just upgraded my PC (finally) to take advantage of NVME raid-0.

Gigabyte Z390 Gaming SLI (Z390)
9700K cpu, fast ram, blah blah and a shiny new pair of Silicone Power SP001TBP34A80M28 ssd's.

The SSD speeds are given as 3400mbs and 3000mbs and I've read reports where those figures are exceeded.

I layed the SSD's into the 2 motherboard mounting slots and set up the raid-0 in BIOS, installed Windows 10 Pro,
(the new v.2004).

I've been trying a few different benchmarks, but I am seeing some disappointing results and I wonder, before I start
doing stupid things, if anyone can point me in the right direction, as I expected this raid array to perform out of the box,
like all my RAID arrays have in the past, legacy and SATA SSD. I am new to NVME.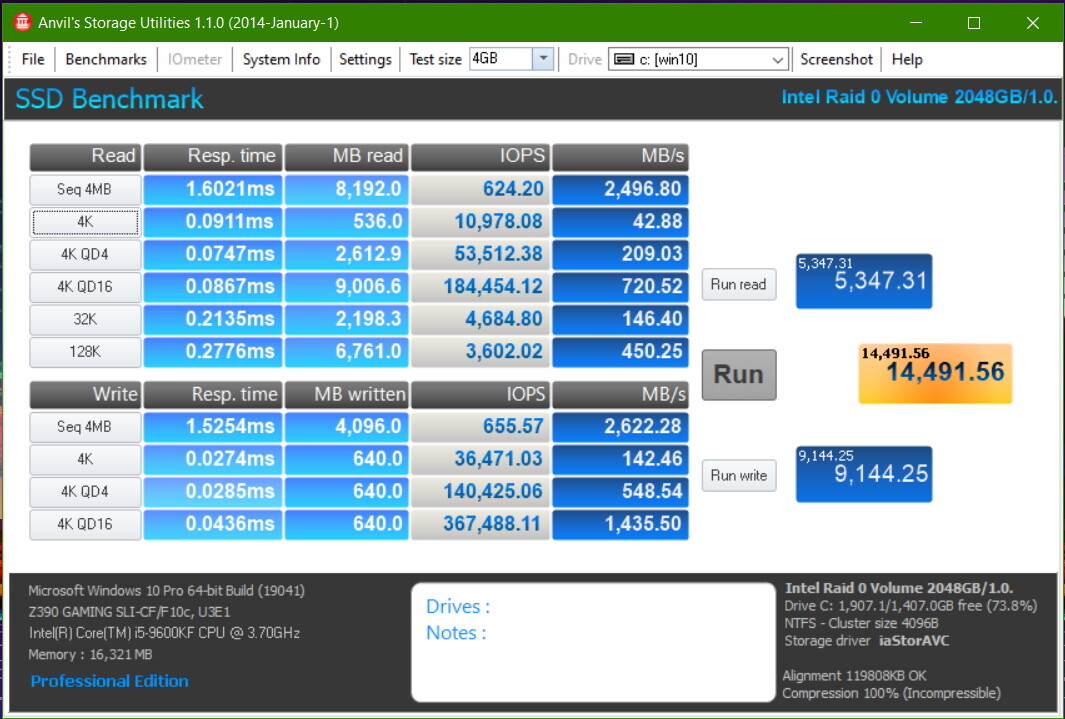 I really was expecting to see speeds in the order of 6000mbs, silly me !