I'm having a little bit of trouble unlocking the menus of my H11SSL-I Bios. You can open it in AMIBCP (v 5.0.2), if you edit some strings throughout the image. The only problem with this is, that the system won't post anymore after altering the image to open it in amibcp. It doesn't help to edit everything back after changes in amibcp have been made.

Changes explained here: Error: AMIBCP 5.02.0023 language name present exceeds 0x08 in lenght (3)

The Menu (AMD CBS) i'm trying to unlock is outside of the Setup in UEFITool, so i just switched the pe32 and dxe sections from AMD CBS into Setup and could boot into the CBS Bios. Some of the submenus were still missing and this isn't really a practical solutions since i don't have access to the normal setup like this. And i still want the submenus of AMD CBS unlocked and the missing stuff from the normal settings would also be neat.

I tried the IFR extractor after that but what i got from it was too much for me to understand. I attached the 2 IFR files from the Setup menu and the CBS menu and 2 pics of how it looks in AMIBCP. Can someone point me in the right direction? Seems to be quite different from the casual bios unlocks for notebooks etc.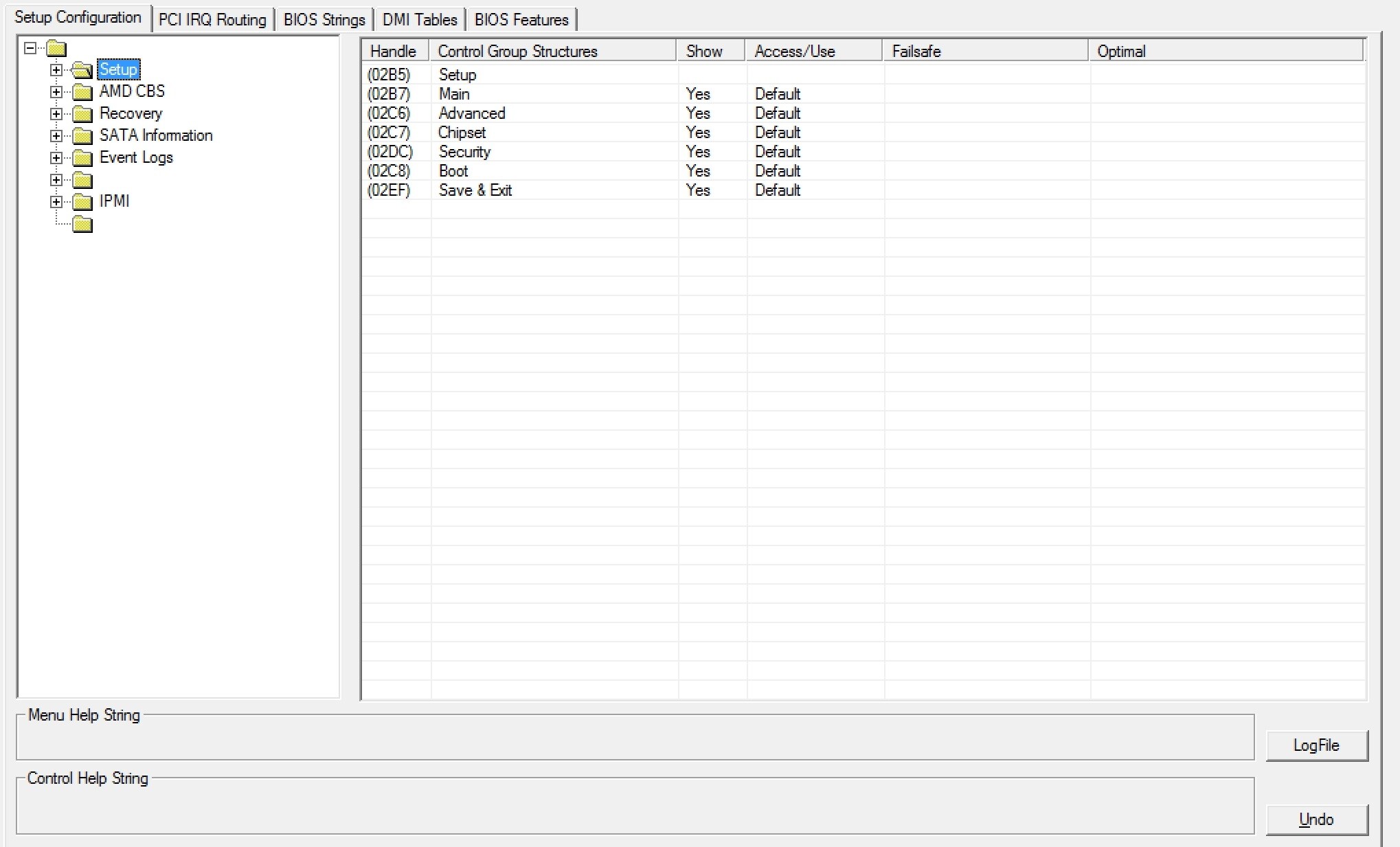 cbssetup-whole IFR.txt (169 KB)
setup_whole IFR.txt (313 KB)