You are largely right, the average user can indeed replace the essential files, but there are still some things that should be updated. I'm very sorry that @SoniX is no longer involved with the project.

Sadness about the age or illness related retirement of important information "seeders" like SoniX doesn't help the Win-RAID Community.
What we need are Forum members, who are able and willing either to follow their footsteps or to start a new Forum highlight…
Can the UEFITool_NE in the UBU folder be replaced with the latest currently available version UEFITool_NE_A62? Or does UBU no longer work properly?
Why are there 2 identical versions of "drvver"? One is in the UBU folder, the other on the mega server in the modding folder: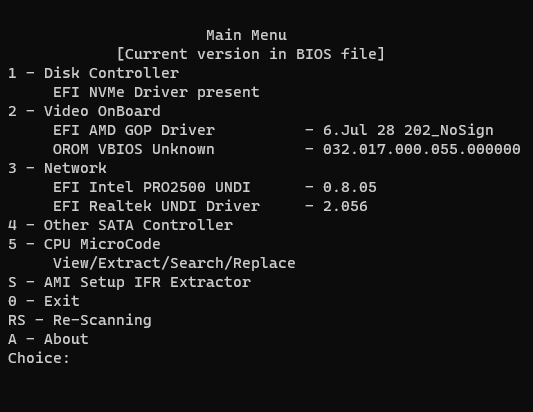 I was able to extract my BIOS with the AMI tool. I am looking for updates for the Intel PRO2500 UNDI Driver and Realtek UNDI Driver. Where can I get these to update this?
Also, is there a way to find out what NVMe Driver I am using to update this as well? This is a chinese board with an AMD 6900HX.
-Nate