EFI IRST RAID for SATA 12.7.0.1936 ----> 14.8.2.2397
EFI GOP Driver Haswell 5.0.1036 ----> 5.5.1034
EFI Realtek UNDI 2.020 ----> 2.054
OROM Realtek ----> 2.67
CPU 306C3 microcode 19 ----> 28 (latest Spectre/Meltdown microcode) Thx Sonix!

NVMe functionality via ------> NVMe mod to run UEFI NVMe SSDs using module NvmExpressDxe_4.ffs dated 04/18/2018 inserted after CSMCORE for this Aptio IV UEFI/BIOS

Made with UEFI Tool v0.28 and UBU_v1_79_8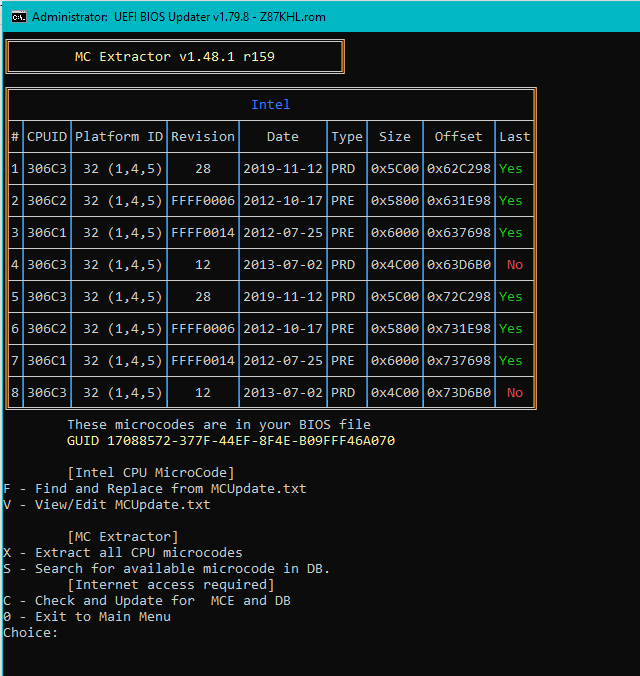 Enjoy your NVMe capable drive! [ latest edit October 10, 2020 with microcode v28 and EFI/ROM updates ]

Backup your drives and old bios BEFORE flashing…

Microcode updated to v 27; which mitigates Microarchitectural Data Sampling (or MDS) side-channel vulnerabilities in Intel CPUs in addition to Spectre/Meltdown vulnerabilties.
Z87KHL.rar (4.51 MB)