1.Extract SiInitPreMem,GUID:A8499E65-A6F6-48B0-96DB-45C266030D83.
2.Search "C786…000000…00","…" is any HEX value.
3.The first place of "…" is not important,the second place of "…" will show "8000" or "0001" , "8000" means maximum 64GB , and "0001" means maximum 128GB.
4.Replace "800000" with "000100" .
5.Make sure the Chipset->System Agent (SA) Configuration->Above 4GB MMIO BIOS assignment is set to Disabled. Some motherboard do not need this adjustment.
6.Set HAP bit of Intel ME in Flash Descriptor.
7.After all, you can use 128GB on it.

I can see the same hex pattern in Z170/Z270 BIOS , but I don't know whether SKL/KBL can support 128GB or not.
Most MSI Z370 motherboard already have "000100" in their latest BIOS , so they should be ready for 128GB RAM.
Some Z170/Z270/Z370 with patched BIOS and 128G RAM will face PCIE RESOURCES ERROR every boot.But in system ,all 128GB can be accessed.

Update: Test with ASUS/Gigabyte Z370 , G4400/i3-8100/i5-9400 , must set HAP bit of ME in Flash Descriptor , or the 128G won't work.
G4400 + ASUS Z370-P Ⅱ + 32GB *4 works perfectly.
ASUS Z170-A works.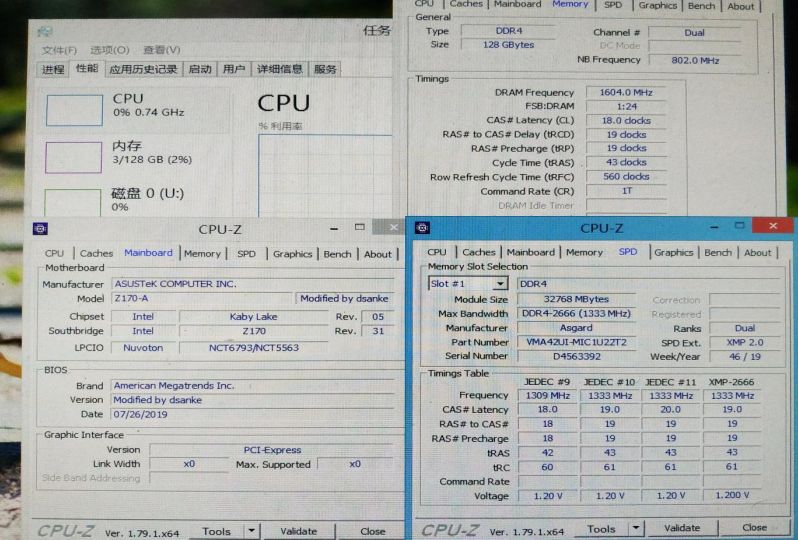 Edit by Fernando: Thread title customized