Hi! I'm trying to unlock as many advanced settings as possible on my BIOS and hopefully also learn new things on the way

. I don't have a programmer and most likely won't be having anytime soon which has restricted me to resort to mod what is already there.

Details:
Things I've tried until now (with NO success):
Using a modified grub shell to write Setup varstore [GitHub - datasone/grub-mod-setup_var: A modified grub allowing tweaking hidden BIOS settings.]





Using RU.efi to write Setup varstore [https://ruexe.blogspot.com/]


Using Insyde's H2OUVE tool (tried multiple versions) to write Setup varstore [https://reddit.com/l6d4mi]




From what I've learnt it seems like Setup varstore specifically is write protected, and also the BIOS is RSA signed. Other varstores of interest are AmdSetup (has CBS stuff) and AMD_PBS_SETUP (has PBS stuff) which CAN be modified normally with H2OUVE. Also there is NO specific Advanced menu under SetupUtility section as seen from IFR extracts, but there are a lot of different advanced menus as shown by H2OUVE Tool when loaded with dumped bios.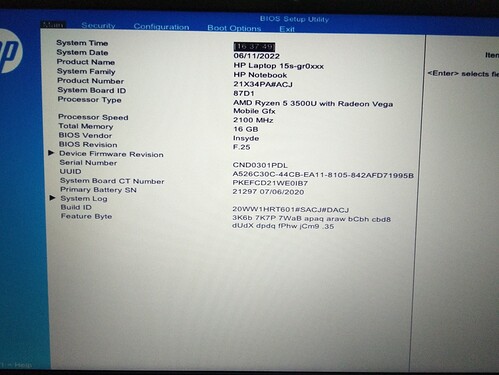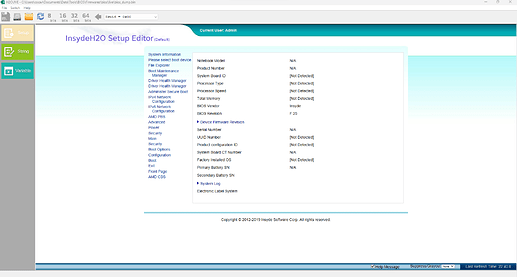 I've also successfully flipped a bit in AMD_PBS_SETUP varstore which disabled S3 sleep state, so I know atleast this thing works

Is there anything else I can try? I would really love to have this BIOS unlocked. Also can I somehow flash a modded bios through HP's flash utility? Is there any switch to allow writing to Setup varstore? Or just anything which might help in this case? If anything else is needed please request. Replies are appreciated how trivial may it be

All pictures and files are in this google drive folder: BIOS – Google Drive
TLDR: HP Insyde BIOS Setup varstore is write protected, how to modify bios without any use of programmer.
EDIT: HP Developers Portal | Secure BIOS with HP Sure Admin and CMSL - (Upd 2/9/2021) possibly documentation relating to this