since our win-raid already have some thread about run CoffeeLake on 100 and 200 series MB

[GUIDE] Coffee Lake CPUs on Skylake and Kaby Lake motherboards
Fixing PCI-Express for Coffee Lake CPUs on Sky/Kaby Lake non-Asrock(and some new Asrock) motherboards
[GUIDE] Fixing HT for Coffee Lake CPUs on Skylake and Kaby Lake motherboards (Z170, Z270)

So i made a tool auto generate BIOS what youneed

the feature include



How to use:
Add program to your antivirus whitelist.
Double click "AllinOne.exe" and select your bios for mod, or drag your bios on AllinOne.exe to execute.
If you have K processor, drag bios on "x.SyncAllCoreRatio.exe" to enable OC function properly.
If you want disable HT function by default, drag bios on "x.DisableHT.exe".

How to FLASH:
[Guide] Unlock Intel Flash Descriptor Read/Write Access Permissions for SPI Servicing
[GUIDE] Grub Fix Intel FPT Error 280 or 368 - BIOS Lock Asus/Other Mod BIOS Flash
[Guide] Using CH341A-based programmer to flash SPI EEPROM
[Guide] How to flash a modded AMI UEFI BIOS
Flashing Gigabyte while avoiding "Invalid BIOS image"


Identify your cpu stepping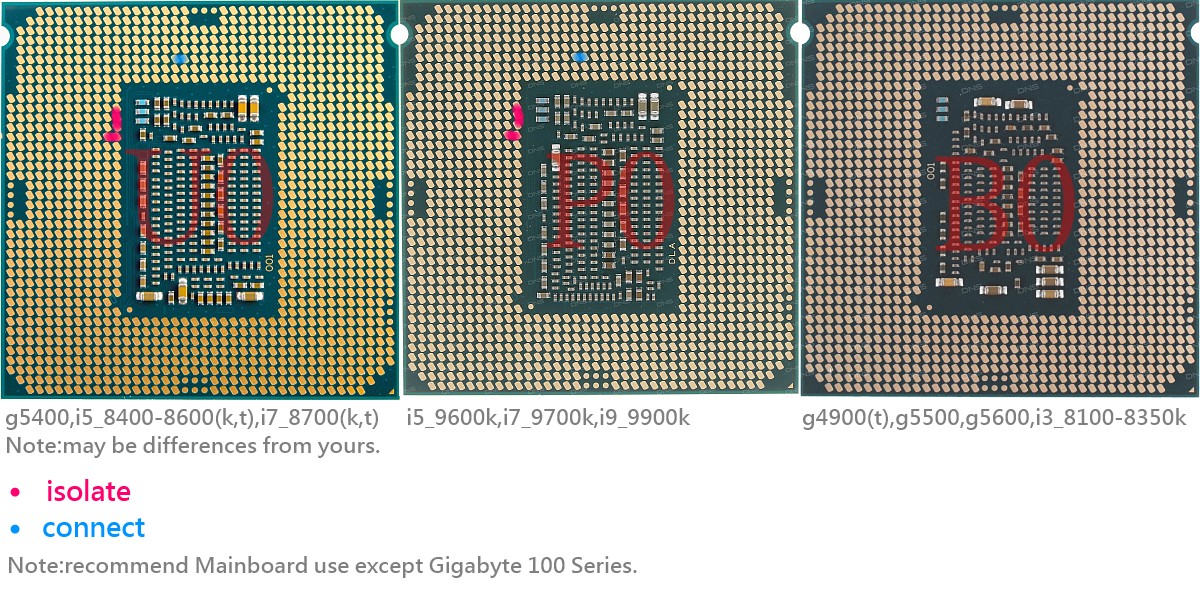 Known issues
1. Asus 100 series 2xxx version bios can support up 16 threads, 200 series please try version under 1xxx for 12 threads.
2. MSI board bios can support up 8 threads.

[Warning]
1.this tool only help you mod bios,not include flash,read other post in this forum for more information.

Tool written in batch and autoit 3,convert to exe file ,so some antivirus report it dangerous, if you can't trust, please give up.


Change log

-[update-01]-
fix some error handle.
-[update-02]-
2018-09-26
change bmp window handle,remove lock keyboard and mouse.
download "update-01.zip" and extract.
-[update-03]-
2018-09-28
support more acpi fix
update vbios gop update program
-[update-04]-
2018-09-28
update vbios gop update program
-[update-05]-
2018-10-08
more bug fix
change microcode replace method
-[update-06]-
2018-11-06
fix vbios update miss file error
add Q series chipest support (COR MEFW)

2019.311
Add rename function,out bios filename will be brand_board_modfeature.
Add multiple vbios update process in MAXSUN and other brand,update vbios version to 1062.
New microcode replace method.
Use UEFIExtract new engine version for acpi table extract.
Fix wrong guid in pcie patch.
Use Descriptor 0x307 hack for U0 P0 stepping support,no longer use change sku by default,use x.skuz370 if you want.
Update to latest microcode.
Add Hyper-Threading disable program for test purpose.
Add all core adjust patch for OC purpose.


Download link:

[[File:???01.jpg|none|auto]]